With NBA free agency about to go full blast, the Kyrie Irving rumors are just starting to heat up. Earlier reports came out with a stunning update that "Uncle Drew" is going to meet with the Phoenix Suns.
Longtime Radio Talk Show host John Gambadoro of Arizona Sports 98.7, however, emphatically refuted that claim:
"The Suns are not going to meet with Kyrie Irving. This is absurd!"
•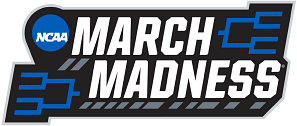 Kevin Durant and Kyrie Irving are close buddies. They formed a superteam in Brooklyn after they left the Golden State Warriors (Durant) and Boston Celtics (Irving). Despite being considered the most skilled duo of all time, they only had one playoff win to show in nearly four years with the Nets.
Both requested a trade with KD going to the Phoenix Suns while Kyrie Irving was shipped to the Dallas Mavericks. Irving and Dallas couldn't reach an agreement before he became an unrestricted free agent.
What makes the Irving-to-the-Suns rumors mind-boggling is the ton of money Irving would have to leave on the table to reunite with Kevin Durant. Phoenix can only offer him the veteran minimum of $3 million.
The Dallas Mavericks can give him a max deal of $279 million for five years or a four-year $210 million contract. Any other team besides Dallas can offer him four years for $201 million.
Kyrie Irving reportedly asked for a trade from the Brooklyn Nets because his former team wouldn't give him a max deal. "Uncle Drew" was also rumored to have declined the Mavs' initial offer of two years for $86 million when he arrived from Brooklyn.
Irving signing to play with the Phoenix Suns, as currently constructed, would be one of the most incredible stories in NBA history. To leave that amount of money to play with teammates he's comfortable being around and to chase a championship would be unprecedented.
---
Most teams may not be willing to give Kyrie Irving a max deal
Dallas Mavericks owner Mark Cuban told reporters after his team was eliminated from play-in contention that re-signing Kyrie Irving was a top priority. Cuban did add that bringing back Irving would also depend on the price. Dallas may be having second thoughts about a five-year $279 million contract.
Cuban's feelings may be shared by nearly all the teams in the NBA. Irving usually has a good start to any team he plays for before becoming a distraction with his drama.
The Cleveland Cavaliers, Boston Celtics and Brooklyn Nets all had the full Irving experience and each franchise's fan base was happy to see him go. The Mavericks want a superstar to pair with Luka Doncic but probably not at the cost or risk of what Irving brings.
"Uncle Drew" was a model citizen in his few months in Dallas. One could argue that he was playing in a contract year. The mercurial point guard could return to his old ways after he gets a massive deal.
Irving reportedly wants to meet with interested teams. Some are saying that he's looking for leverage the way he did when he first wanted out of Brooklyn.
Basketball fans are intrigued by the future of "Uncle Drew." They can't wait for him to announce his decision of where to play next.
---
Also read: Kyrie Irving linked to Suns amid trade rumors has NBA fans going nuts: "KD is never beating the superteam allegations"
Edited by Michael Macasero