Indianapolis Colts rookie quarterback Anthony Richardson is one of the most athletic quarterbacks to enter the NFL. The Florida Gators alum had a Draft Combine for the ages and was selected No. 4 in the 2023 NFL Draft.
Richardson comes into the NFL after a tipsy-turvy college football career. He only played in 24 games at the collegiate level, starting a meager 13 of those games.
However, the Colts are betting on his dual-threat ability and high ceiling. Of course, expectations must be tapered as Richardson is stepping up in competition from the collegiate level. It's a grown-up league, and there will be some growing pains.
•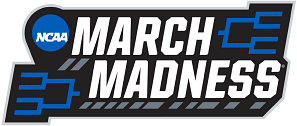 " class="promoted-img" loading="lazy" width="1440″ height="220″ alt="nfl-wordle-promotional-banner" />
Players like Anthony Richardson are assets in fantasy football, as their dual-threat ability racks up fantasy points weekly. Hence, fans can expect to see Richardson as a key fantasy football feature in the coming years.
50 of the best Anthony Richardson-inspired fantasy football team names
One of the best parts of creating a fantasy football team is coming up with the perfect fantasy football team name. Furthermore, having a name tailored to your favorite pro footballer has a certain ring.
You are in the right place if you want to create a team name around the Indianapolis Colts dual-threat QB Anthony Richardson.
List of Anthony Richardson Fantasy Football Team Names to use in 2023
Here's a list of Anthony Richardson-themed fantasy team names:
AFC Richardson
Air Richardson
Anthony does it!
Anthony got Game
Anthony's Colts
Ant-Man
Colt Following
Colt Shoulder
Dual Threat Tony
Dual-threat nightmare
Filthy Rich
Florida's Finest
From the Combine to the Gridiron
FSU to the IND
Gator Man
Get Rich Scheme
Get Richardson or Die Trying
If I were a Rich Man
Indy's Shiny new QB
Irsays Draft Gem
Isray Can You See
Isray's Folly
Keep calm, Tony's here
Monster in these Indy Streets
Nightmare in Indy
Poor Richard's Almanac
Rad Richardson
Razor Sharp Richardson
Rich Indianapolis
Rich takes it downtown
Rich to the Gate
RICHardson in Life
Richardson Man, Poor Man
Richardson's Running
Run the Richardson
Strike it, Rich
TD – Rich
TD Richardson
TD RichYardsSon
TD Tony
That's Rich
The AR Big Show
The Richardson Rebellion
The Richardson Revolution
The Talented Mr. Richardson
There's no stopping Tony
Till Rich do us Part
Tony Dancer
Tony Soprano in Indy
Tony's Pizza