Kyler Murray, the quarterback of the Arizona Cardinals, is attempting to recover from surgery on his knee which led to him missing the last few weeks of the 2022 campaign. He has frequently asserted that he does not desire to put himself at risk or put this squad in harm's way by returning too soon because the recuperation phase is still an uncertain target.
Since assuming the role of Arizona Cardinals' starting quarterback, Murray has been entertaining for viewers to enjoy. He has done well, but he has also struggled and doesn't appear to be able to get beyond good to exceptional.
•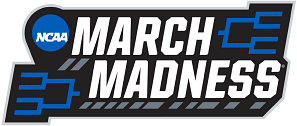 " class="promoted-img" loading="lazy" width="1440″ height="220″ alt="nfl-wordle-promotional-banner" />
Murray participated in 12 games last year before being hurt against the New England Patriots in Week 13. Before the injury, his performance wasn't particularly spectacular and his club was experiencing a lot of trouble. Murray's passing was generally imprecise, and he lacked enthusiasm when the club fell behind and out of contention.
🏈 NFL kickoff on Sept 7! Dive into action: Explore Schedule & Depth Chart for ultimate game-day prep!
Murray is anticipated to play at an elevated standard and rack up lots of fantasy points after he recovers from the injury. We won't examine Murray's fantasy football potential in this piece, though. Rather, we'd explore some of the best Kyler Murray-related fantasy football player names.
---
50 of the best Kyler Murray-inspired fantasy football team names
Our Kyler Murray fantasy football team names commemorate a quarterback who has the potential to become one of the all-time greats in the NFL.
In his career, Murray has excelled at all tiers of competition. He received the Gatorade Football Player of the Year award in his Texas high school team. He received the Heisman Trophy while he was a student at Oklahoma.
Kyler Murray and his team will have to wait to see what the 2023 season has in store for them. But, if you decide to add him to your fantasy football squad, you may want to choose one of these witty names.
List of Kyler Murray Fantasy Football Team Names to use in 2023:
Cobra Kyler
Cold-Blooded Kylers
Contract Kylers
Eat, Drink, and Be Murray
Hail Murray
Hail Murray Heroes
Hip Hip Hip Murray
Kyler Instinct
Murray Dance Studio
MurReboot
Natural Born Kyler
Kobra Ky
Kye for Talent
Kylearning Curve
Kylearning to Fly
Kylers of the Flower Moon
Kyler Bees
Kyler B's
Kyler Instincts
Kyler Jenner
Kyler on the Loose
Kyler Party
Kyler Shrews
Kyler Soze
Kyler Whale
Kyler Workout
Kyler XY
Kyler the Creator
Kyler's Air Raid Assassins
Kyler's Cardinals Crusaders
Kyler's Film Club
Kyler's Red Zone Revolution
Kyler, will you Murray me?
Kylurkers
Ky of the Beholder
K.C. Murrsterpiece
Murrary's Merry Men
Murray and the Gridiron Gurus
Murray Christmas
Murray of Hope
Murray's Magic Men
Murray-up Offense
Serial Kylers
Stone Cold Kylers
There's Something About Murray
The Final Murray
The Giants' Kyler
The Kyler Inside Me
The Kyler That Stalked Arizona
The Murray Mayhem
The Murray Mirage
The Murray You Know
Thrill Murray
Where's Your Murray?
---
---