Reigning NBA MVP Joel Embiid should turn into a formidable shot-blocking force and enhance his defensive capabilities moving forward, new Philadelphia 76ers coach Nick Nurse said.
On the "Pat Bev Pod," Nurse was questioned about his outlook for the upcoming season for the Sixers' star player. He mentioned that he anticipates Embiid focusing on improving his defensive skills.
"First and foremost, I hate to be boring and start at the defensive end, but I'm going to really expect a lot of rim protection from him," Nurse said. "He's gotta take more swings at blocked shots, swing more. That'd be the first thing."
•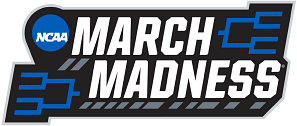 Over his career, Embiid has averaged 1.7 blocks per game. Last season, he recorded a total of 112 blocks, which stands as the second-highest in his career. The highest number of blocks he accumulated in a single season was in 2018-2019.
Nurse also said he wants Embiid to turn into a multifaceted player on offense.
"He continues to develop and be creative on offense," Nurse said. "I would imagine you're gonna see him doing a little bit of everything: bringing it up the floor, running screen and rolls, DHOs, down screens, cross screens, back screens. They're gonna have to defend everything with him."
---
Nick Nurse recalls beefing with Joel Embiid
Nurse, when he was still coaching Toronto Raptors, faced Embiid twice in the playoffs.
In 2019, Nurse's Raptors emerged victorious over Embiid and Philadelphia in a memorable series, culminating in a buzzer-beating shot from Kawhi Leonard in Game 7. However, in 2022, the 76ers turned the tables and secured a 4-2 series victory.
The most significant clash between the two took place after Game 2 in 2022, with Embiid expressing to reporters his desire for Nurse to stop complaining about referee calls.
"He's a great coach. I've always been a big fan, but I told him, respectfully, to stop b*tching about calls," Embiid said.
Nurse said he and Embiid were "saying all kinds of things."
"I probably complained they were giving him too many calls, and they were all fouls," Nurse recalled. "I'd be like, 'They can't call 'em all, so we're gonna keep fouling you.'"
Edited by Joseph Schiefelbein