Doha, with its fusion of tradition and modernity, offers a captivating travel experience that lingers in the hearts of all who visit. From the timeless allure of its museums and markets to the futuristic wonders of its architecture and urban landscapes, this city embodies the spirit of Qatar.
Nestled along the azure waters of the Arabian Gulf, the capital city of Qatar, beckons travellers with its enchanting blend of rich history, modern marvels, and Arabian hospitality. This vibrant metropolis seamlessly merges traditional Qatari culture with contemporary architecture, offering visitors a captivating journey into the heart of the Middle East. From its world-class museums and bustling souqs to its stunning waterfront promenades and luxurious lifestyle, Doha presents a tapestry of experiences that will leave travelers spellbound.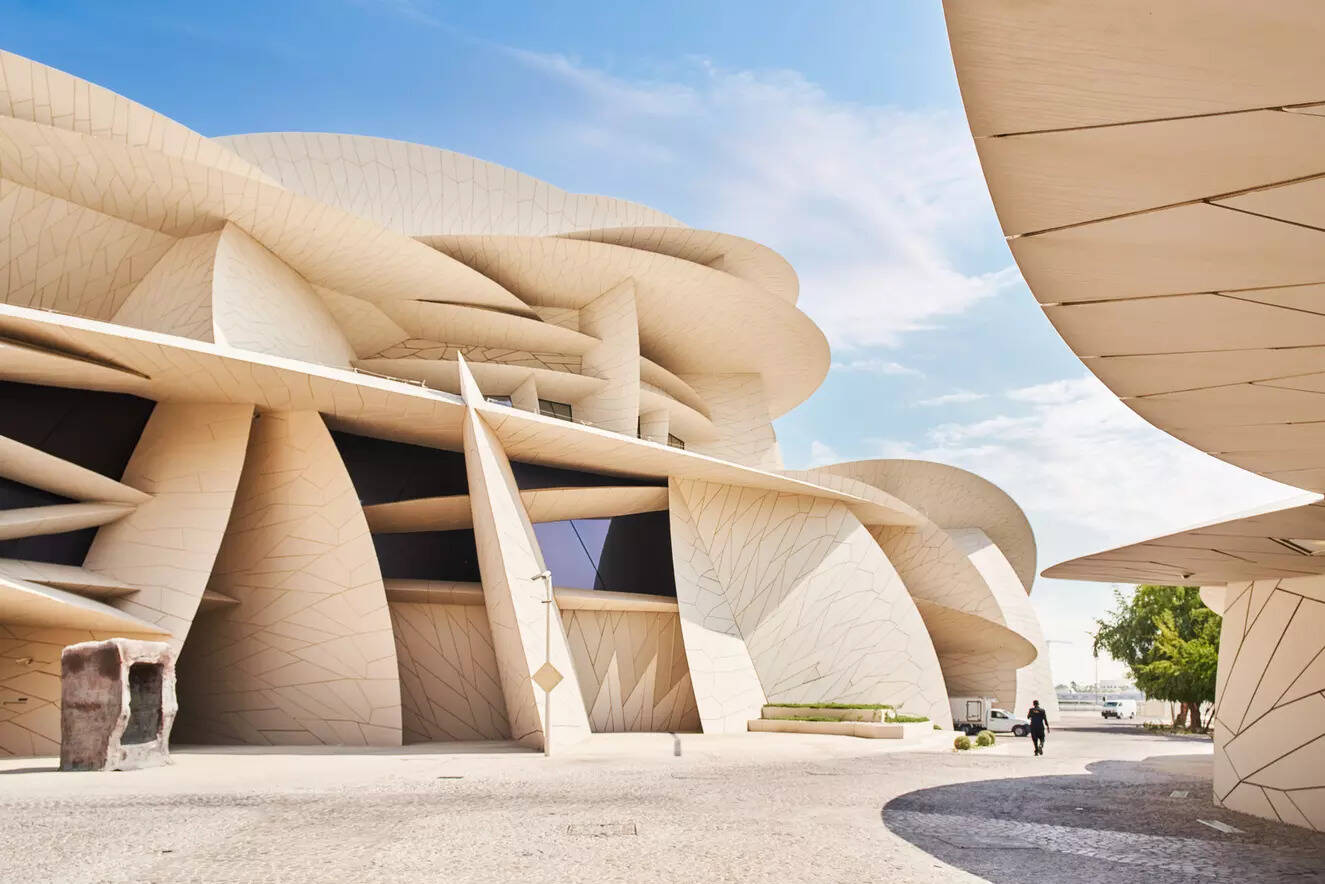 Unveiling the cultural gems
A visit to Doha is incomplete without immersing oneself in its cultural treasures. Embark on a cultural journey at the enchanting Katara Cultural Village. This family-friendly destination hosts various festivals, performances, and workshops, allowing children to engage in hands-on activities such as art and craft sessions, traditional music lessons, and storytelling sessions. Explore the art galleries, enjoy a walk along the beach, and don't miss the open-air amphitheater that hosts mesmerizing shows and performances.
Embark on a captivating journey through Qatar's history and heritage at the Qatar National Museum. This state-of-the-art museum features interactive exhibits that will engage children and adults alike. From innovative displays showcasing Qatari traditions and culture to immersive experiences highlighting the nation's modern achievements, the museum offers a fascinating educational adventure for the whole family.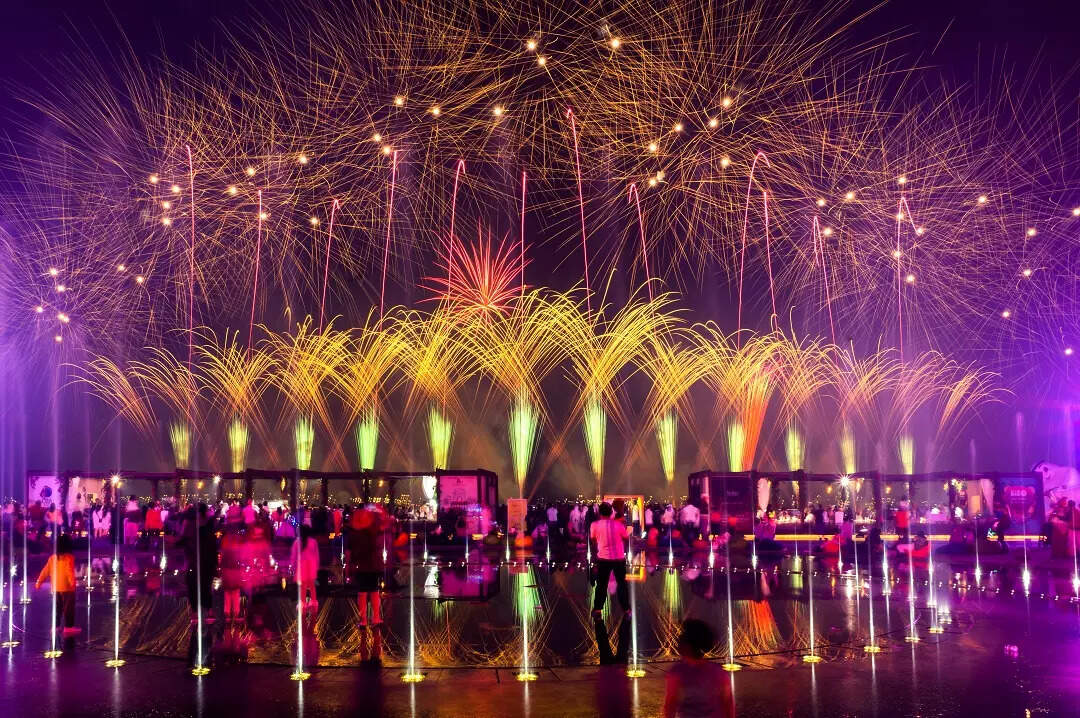 Modern marvels and urban delights
Doha's skyline is a testament to its rapid modernisation. The Pearl-Qatar, an opulent man-made island, presents a luxurious waterfront lifestyle. Indulge in high-end shopping, relish delectable international cuisines, and soak in the stunning marina views. The iconic Torch Tower, located within Aspire Park, is a marvel to behold. As the tallest building in Qatar, it offers panoramic vistas of the city and a chance to unwind amidst lush greenery.
As night falls, head to the vibrant West Bay area, where skyscrapers illuminate the skyline with a symphony of lights. Experience world-class hospitality in luxurious hotels, dine at award-winning restaurants, and revel in the city's vibrant nightlife.
For a taste of authentic Qatari heritage, Souq Waqif is an absolute must-visit. This bustling traditional market teems with life, showcasing local craftsmanship, fragrant spices, and vibrant fabrics. Stroll through its narrow alleyways, haggle for unique souvenirs, and savor the flavors of Qatari cuisine at its charming restaurants.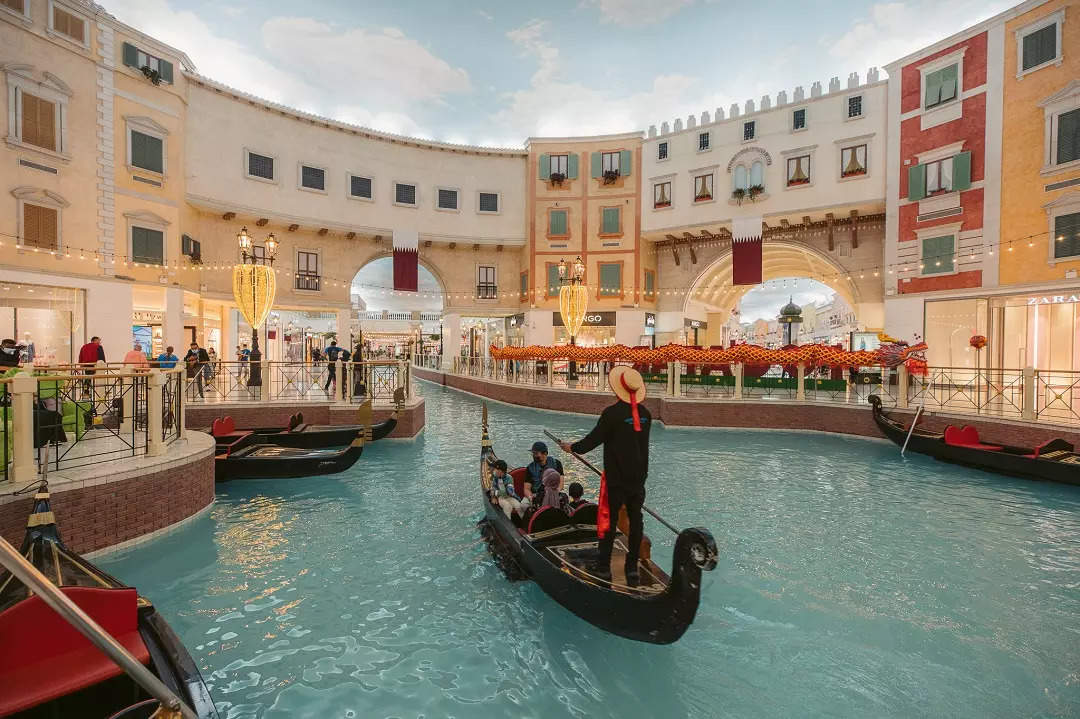 Shopping and experiences
Located in the Aspire Zone in the west end of Doha, the Villagio Mall is popular shopping destination known for its Venetian-inspired architecture. Besides shopping, visitors can enjoy indoor gondola rides, an ice-skating rink, and a range of dining options.
Among adventure activities to enjoy with families and groups, travellers can visit Khor Al Adaid – or The Inland Sea, which is recognized by UNESCO to be Qatar's largest natural reserve, to admire its white sands and pristine blue waters.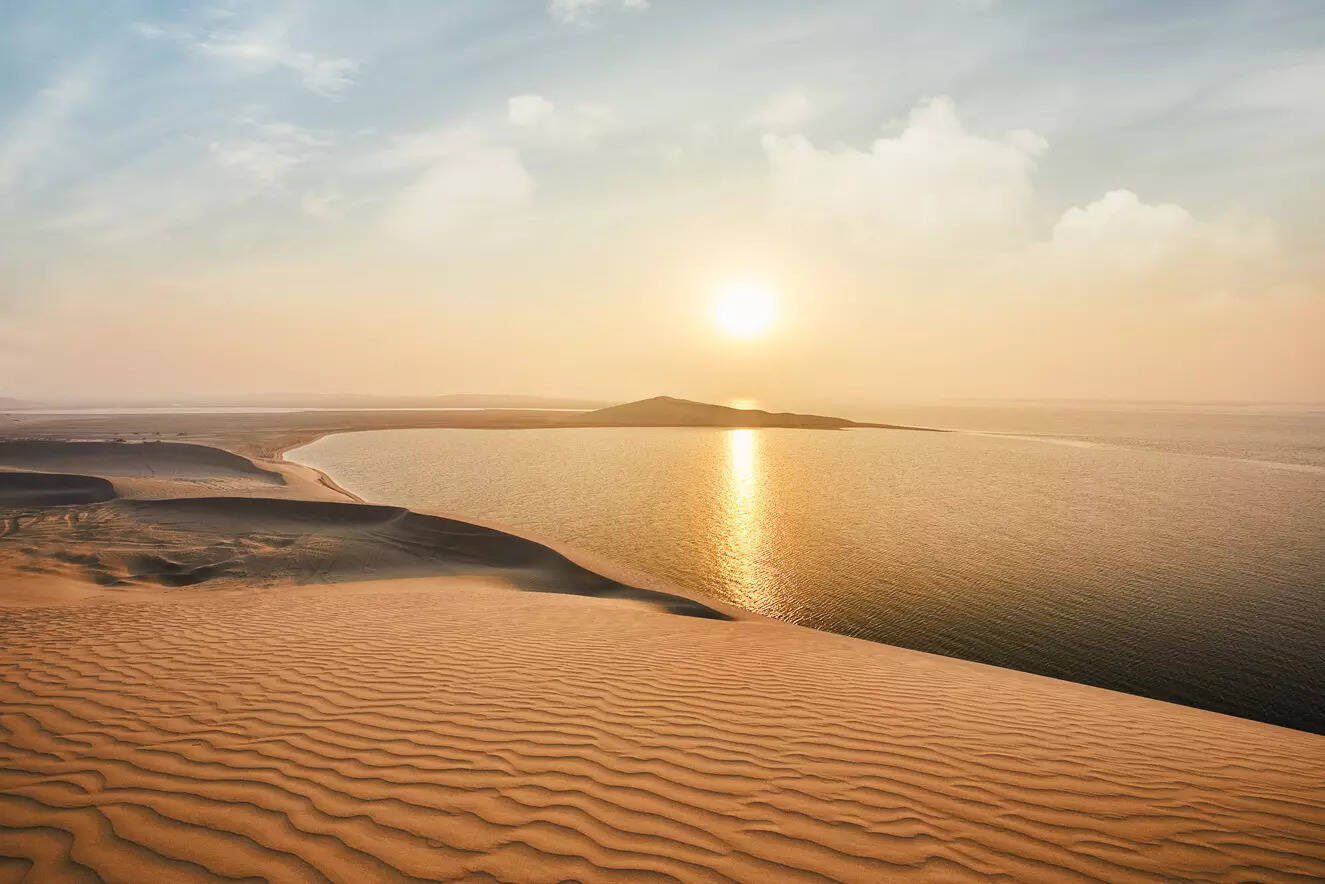 If you're in Doha and looking for an adventure in the desert, you won't be disappointed. The desert surrounding Doha is a unique and stunning landscape, with towering sand dunes that can reach up to 40 meters in height. Visitors can go on a thrilling dune bashing ride, a classic and essential experience when you're visiting any desert.