Several tennis fans rallied behind Novak Djokovic after the Serb was subjected to criticism for mocking Ben Shelton after his win in the semifinals of the 2023 US Open.
Djokovic advanced to his record-equaling 10th US Open final, matching Bill Tilden's mark, after securing a 6-3, 6-2, 7-6(4) win over Shelton in two hours and 40 minutes on Friday. The 36-year-old is only one win away from securing his fourth title at the New York Major and his record 24th Major title overall.
The 23-time Grand Slam champion celebrated his victory by mocking Shelton's signature 'dialed in' celebration, a gesture that garnered significant criticism for the Serb.
However, several fans rushed to the Serb's defense, with many applauding the 36-year-old for embracing the "villain role."
"When he wants to embrace his tennis villain role he does it soooooo good," a fan commented.
"Novak Djokovic definitely embracing the wrestling-style heel role much more these days. Superb," another fan chimed in.
"Anti-people pleaser Djokovic is my favourite Djokovic. Owning your personality as an athlete >>," one user shared.
One user cited double standards, arguing that if Daniil Medvedev had celebrated in a similar manner, he would have received praise.
"Y'all would be laughing and calling Med iconic if he did this," the user posted.
Here are a few more fan reactions:
Novak Djokovic to face either Carlos Alcaraz or Daniil Medvedev in US Open final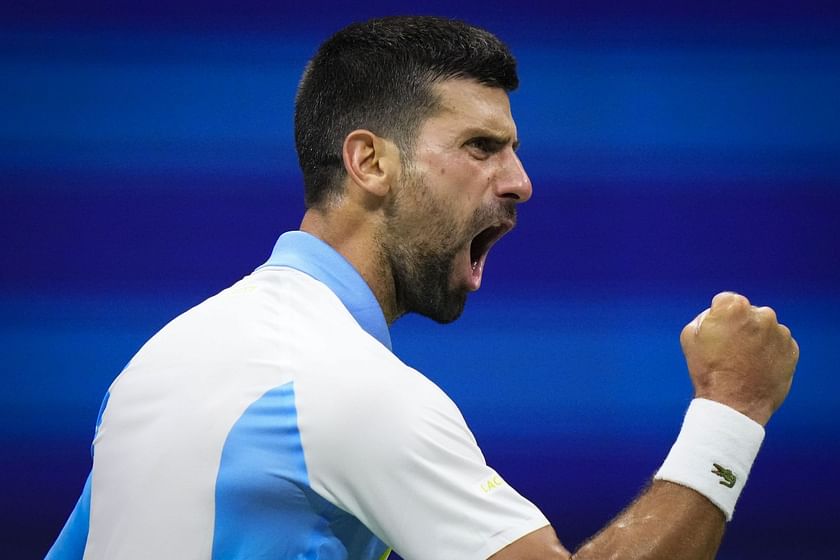 Novak Djokovic will take on the winner of the semifinal clash between Carlos Alcaraz and Daniil Medvedev in the title clash of the 2023 US Open on Sunday.
Looking ahead to the all-important final, the Serb stated his belief that it would be the most challenging match of the tournament, regardless of his opponent.
"I expect it to be the toughest match of the tournament despite who is going to be across the net from me," he said in his on-court interview.
The 23-time Grand Slam champion also took the opportunity to express his admiration for both Medvedev and Alcaraz.
The 36-year-old acknowledged Medvedev's remarkable consistency at the New York Major, recalling his defeat against the Russian in the 2021 US Open final.
"Both of them are amazing players. They are in great form. Daniil won against me in the final a couple of years ago. He has probably been the most consistent player at the US Open in the past five years," he said.
Similarly, he expressed his admiration for defending champion Alcaraz. He also stated his intention to thoroughly enjoy watching the contest between both players.
"Then you have Carlos. What he has achieved at 20 years of age is incredible. He is an amazing player and great for our sport. It is going to be an enjoyable match for me to watch," he added.