Monday Night Football between the Cowboys and Chargers got off to an explosive start as Austin Ekeler got slammed even before the clock started running on the game. It looked like the players were up for it even before the game had officially begun.
All the players convened as a fight broke out on the Chargers sideline. While the exact details are unclear, based on the details that are emerging, it all reportedly started when the Cowboys were coming out. It seems as if Derwin James pushed Dallas quarterback Dak Prescott that caused the scrum.
•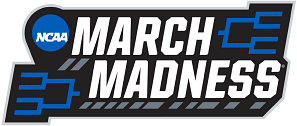 It was later showed that Dante Fowler threw a right hand at Austin Ekeler. Both teams were already fired up for the game but it looks like there is a lot of pent up energy. The Chargers are coming off a bye week and the Cowboys are coming off a shellacking from the San Francisco 49ers that they lost 42-10. One hopes that this kerfuffle should lead to a cracking game.
Austin Ekeler and Chargers might have a coaching beef with the Cowboys
The Cowboys will be looking to get their season back on track while the Chargers have their own designs on making the playoffs again this year, especially with Austin Ekeler available again. But there is an interesting subplot to this whole game.
Kellen Moore is now the offensive coordinator for Los Angeles. Until last year, he was with Dallas. Despite helping the offense put up good numbers, he was unceremoniously dumped by head coach Mike McCarthy. He held his former coordinator responsible for many of the interceptions Dak Prescott was throwing and called him out publicly for not running the ball more.
No sooner was he let go from Dallas, Los Angeles came in calling. We have already seen how head coaches attacking coordinators in public can backfire, When the Denver Broncos played the New York Jets this year, the talk was not about the players. Instead, it was about what Sean Payton had said about Nathaniel Hackett, the current offensive coordinator in New York, and how badly he had done as the head coach in Denver.
It was clearly on all the players' minds in that game and the final game ball after the Jets won also went to Hackett. Maybe Austin Ekeler too was riled up for his own coordinator Kellen Moore. Whatever might have transpired before the game, one hopes that both teams approach this sportingly and keep the agression for gameplays.