After defeating the Miami Marlins in two games in the National League Wild Card Series, the Philadelphia Phillies have booked a date with the Atlanta Braves. The Phillies will move on from one division rival to the next, however, this one may not come as easy as their opening matchup. Here's a closer look at the National League Division Series.
Braves vs. Phillies predictions
Although Philadelphia defeated Atlanta 3-1 during last season's playoffs, it's nearly impossible to believe that the National League champs will fall in their first postseason series.
•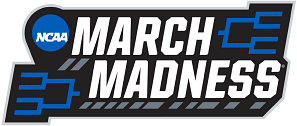 "Strider's gonna DOMINATE Game 1 of the NLDS (h/t@CodifyBaseball)" – @TheGameDayMLB
The NLDS is set to begin on Saturday, October 7, with the Braves getting the early advantage when it comes to the starting pitcher matchup. Potential NL Cy Young Award winner Spencer Strider is slated to get the ball for Atlanta in the opening game, whereas Ranger Suarez is expected to get the start for Philadelphia. It seems likely that Strider will be able to lead his team to a victory in the opener.
Braves vs. Phillies betting tips
The idea that Atlanta will walk away with the victory in the first game is one shared by several of the major betting websites. Both BetMGM and FanDuel, Atlanta is the betting favorite to snag the first victory of the NLDS.
Atlanta will also enter Saturday's action with home-field advantage, which could power them to their first win of the postseason. That being said, BetMGM's +155 odds on the Philadelphia Phillies securing a victory suggests that it may be closer than some may think.
"#Phillies & #Brave are set for a slugfest in the #NLDS. Here's watch to watch for, betting odds, matchups, & more! #Preview #MLB #RedOctober #AsOneATL #Postseason" – @BaseballBroadSt
Note: We cannot guarantee any outcome. With any bet you place, you must understand that it is not a guarantee. Please gamble responsibly if you choose to do so.
Braves vs. Phillies head-to-head
Atlanta will enter the first game with a historical advantage based on their club's head-to-head matchups throughout the regular season. Over 13 games during the 2023 regular season campaign, Atlanta finished the year with an 8-5 record over their division rivals.
Where to watch Braves vs. Phillies
For fans hoping to tune into all of the NLDS action between Atlanta and Philadelphia, the game will be broadcast live on TBS. For those without access to TBS, all playoff games will be aired live on MLB.TV, however, viewers will need to be in an authorized location in order to tune in.