One glaring weakness of Team USA during the 2023 FIBA World Cup was its lack of size, and there is strong speculation that it is considering adding the current NBA MVP, Joel Embiid, to address this issue.
Grant Hill, the managing director of Team USA, ignited the rumors further as he said that there is an opportunity for Embiid to represent the U.S.
"Joel Embiid is an incredible talent, and he has options," Hill told NBA insider Marc Stein. "I'll just say this: I've had some discussions with him, and he knows our desire to have him a part of our program. So, we'll see sort of where that goes."
•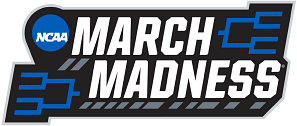 A native of Cameroon, Embiid holds dual citizenship in the U.S. and France, and according to NBA analyst Brian Windhorst, both nations have expressed their interest in securing his participation in the Olympics.
Ultimately, the choice rests entirely with Embiid, and there are no obstacles in his way.
Embiid won the MVP award last season after notching averages of 33.1 points, 10.2 rebounds, 4.2 assists and 1.7 blocks per game.
However, it was another disappointing season for the Philadelphia 76ers as their playoff journey came to an end in the second round, as they were defeated by the Boston Celtics in seven games. The exit marked the fifth occasion since 2018 that the Sixers were unable to advance beyond the second round.
How Joel Embiid can change fate of Team USA, France
Joining France would allow Embiid to play for the host nation, possibly alongside other star NBA bigs Rudy Gobert and Victor Wembanyama.
Selecting the United States would mean becoming part of a roster filled with numerous basketball stars, as there have been reports of LeBron James assembling a superteam of NBA superstars for the Olympics.
Team USA has won four straight Olympic gold medals. The Americans defeated France by five points in the gold medal game during the 2020 Olympics, underscoring the significance of Embiid's decision for the upcoming 2024 Games.
Team USA only finished fourth in the 2023 FIBA World Cup, but it qualified for an Olympic spot.
France had a more disappointing finish at 18th place, but being the host nation granted it an automatic Olympic berth.
Embiid's presence on either team would undoubtedly have a significant impact on its chances of winning, but the key question remains: Will he be available to play?
Edited by Joseph Schiefelbein