The Connecticut Sun are due to take on the New York Liberty on Thursday, August 24. With the two Eastern Conference giants going up against each other, the game certainly promises to be an exciting one.
The Sun will enjoy homecourt advantage for this upcoming match-up against the top team in the East. Coming off two wins on the road, Connecticut appear to be in great form to snatch a win from New York.
Meanwhile, the Liberty are coming off a solid showing against the Phoenix Mercury. After an 82-63 win on the road, New York will continue their road trip and hope to add another win to their overall tally.
•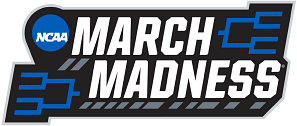 ---
Connecticut Sun vs New York Liberty: Players to Watch
The Liberty feature some of the best players in the WNBA at this point and time. With the likes of Breanna Stewart and Sabrina Ionescu leading the way, it is no surprise that New York are in the dominant position they are in.
In light of this, fans will certainly be in for a treat as the pair of Ionescu and Stewart head into action on Thursday. However, another player to look out for will be Betnijah Laney, who dropped a team-high 22 points on the Mercury. Ionescu contributed with 18.
While considering that Stewart had herself a quiet night with only 12 points, one could expect her to have a bigger performance on Thursday.
Meanwhile, on Connecticut's roster, the player to look out for against the Liberty will be forward Alyssa Thomas. Thomas is having a tremendous season with an average of 15.7 points, 10.8 rebounds and 7.9 assists per game.
Thomas and DeWanna Bonner will be the driving force behind Connecticut's winning effort against the Liberty. The duo combined for 39 points against the Mystics on Monday night. The Sun will hope their frontcourt duo can reproduce these numbers on Thursday as well.
---
Connecticut Sun vs New York Liberty: Prediction
The Sun vs Liberty game will be heavily contested as both teams are heading into the match-up with some positive momentum. The Liberty were thinly stretched in the early part of their road trip as they had to play five games in seven days. However, with over a week of no action, New York should be well-rested before the game.
Meanwhile, the Sun are also on a bit of a roll. However, they haven't had much success against New York this season. While considering that they trail 2-0 in the season series, Connecticut may have a tough time pulling away with a win in this one.
---
Connecticut Sun vs New York Liberty: Potential Starting Lineup
Connecticut Sun
G – Sabrina Ionescu | G – Courtney Vandersloot | F – Betnijah Laney | F – Breanna Stewart | F – Jonquel Jones
New York Liberty
G – Rebecca Allen | G – Natisha Heideman | G – Tiffany Hayes | F – DeWanna Bonner | F – Alyssa Thomas
---
Connecticut Sun vs New York Liberty: Where to Watch
The Sun vs Liberty game can be streamed on Amazon Prime at 7 PM Eastern Time.
Read: Who is the WNBA's all-time leading scorer?
USA's top sports cardiologists discuss Bronny James' cardiac arrest and recovery time here (Exclusive)
Edited by Shamik Banerjee