On Oct. 15, the MLB's Conference Series will begin. To say that the postseason thus far has been full of surprises would be an understatement.
The Atlanta Braves, who logged the highest team slugging percentage in league history, crashed out in the NLDS at the hands of the Phillies. The D-Backs, who are seen as a cast of rookies, knocked out the Dodgers, and dealt Clayton Kershaw one of the worst starting lines in MLB postseason history.
Now, fans are looking forward to seeing the four remaining teams battle in out in the Conference Series. In the NL, the Diamondbacks will play the Phillies while the ALCS will play host to the battle of The Lone Star State, between the Rangers and Astros.
•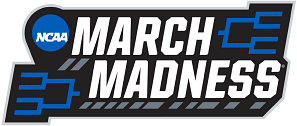 "Who is your pick to win it all?" – MLB
After the league dropped it's latest power rankings, the list was met with mixed reactions from fans. Topping out the list are the Philadelphia Phillies and the Houston Astros, the two teams that met in the World Series last season. However, neither team is undefeated in the 2023 postseason, unlike both the Diamondbacks and Rangers.
In Game 3 of the NLDS, Bryce Harper, Trea Turner, Nick Castellanos and Brandon Marsh combined for six Phillies homers against the Atlanta Braves. With both Harper and Castellanos homering twice, the Phillies set an MLB postseason record for single-game home runs.
While the Phillies are tied with the Diamondbacks for most home runs in the postseason for far, with 13 each, neither has been the best hitting team. That title belongs to the Texas Rangers, who lead MLB playoff teams in basically every hitting category. With ace Max Scherzer's return from the IL on the horizon, many believe the Rangers deserve to be placed higher than number three.
When it comes to pitching, the Phillies have been the best team in the postseason. With a team ERA of just 1.53 across 53 innings, aces like Aaron Nola and Zack Wheeler, coupled with a potent bullpen, have kept hitters guessing.
In an age of upsets, MLB power rankings only go so far
While the remaining four teams are some of the best in baseball, the 2023 postseason has shown us that predicting is still a precarious game. Naturally, one might expect the defending champion-Houston Astros to emerge victorious, but the Rangers have also been incredible. In the NL, those who dismiss the young Arizona Diamondbacks against the experienced Phillies may do so at their own peril. Either way, we are in for one crazy ride as 2023 draws closer to the climax.