Dominik Mysterio is in the midst of the greatest run a second-generation star could possibly ask for. The North American Champion recently showed off the new tattoos that he got on his knees in his Instagram Story.
Dominik Mysterio may be one of the biggest heels of this generation. There is never a time he isn't greeted with boos when he tries to address the WWE Universe. Most recently, he interrupted Triple H on WWE SmackDown, where as usual, he was loudly booed by the crowd.
Since joining The Judgment Day, Mysterio has shown the WWE Universe a facet of himself nobody knew existed. He, along with Rhea Ripley and the rest of the faction, has disrupted the entire roster, wreaking havoc on all three shows. In an Instagram Story, Mysterio showed off the new tattoos he had gotten on his knees.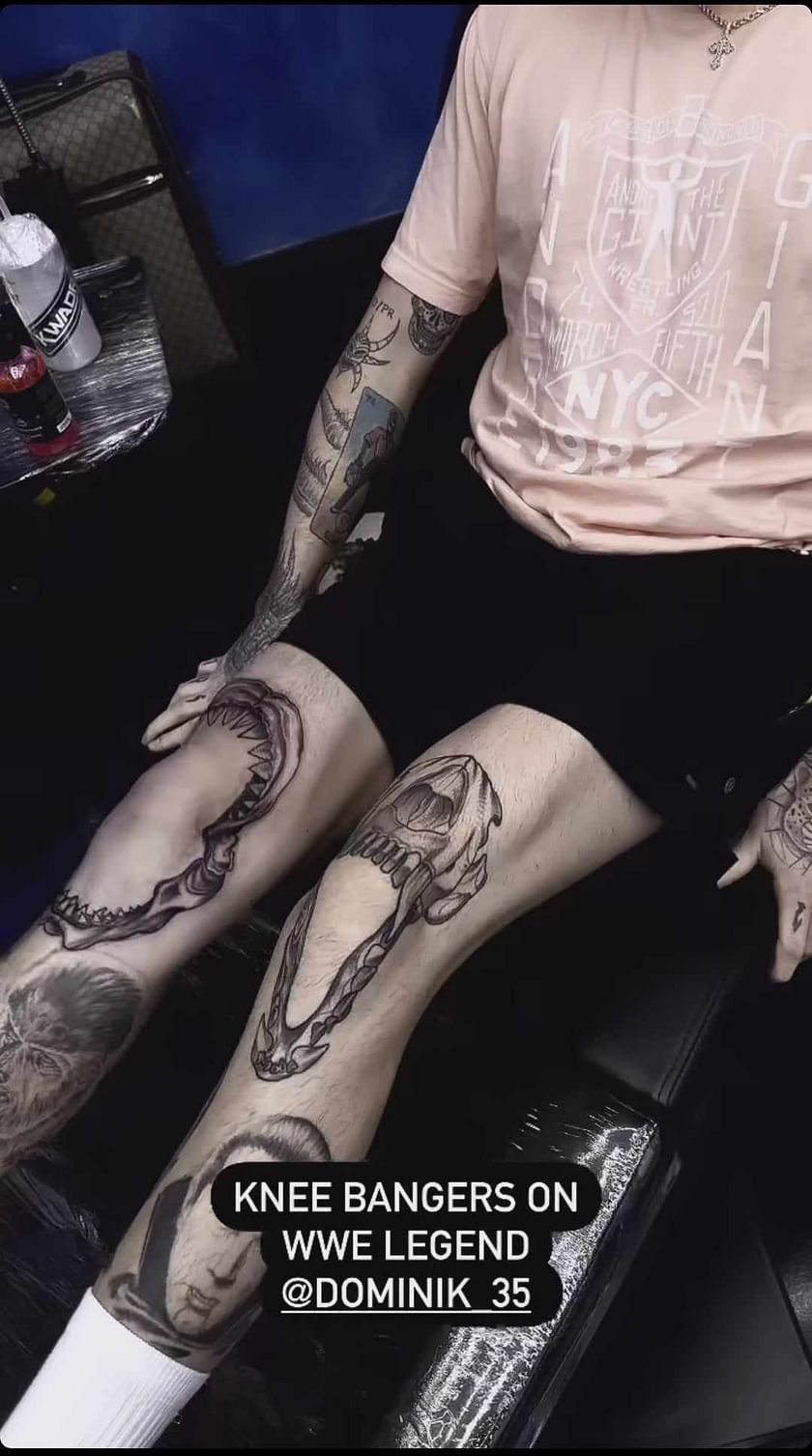 ---
Why did Dominik Mysterio interrupt Triple H on SmackDown?
Dominik Mysterio had a bone to pick with Triple H, and the management, on WWE SmackDown last week. The Game made his way to the ring to make a huge announcement, but was interrupted by the North American Champion.
Before Mysterio could air his grievance in front of the WWE Universe, the fans in attendance greeted him with deafening boos. The reception received by him was so loud that Triple H had to hold off on the announcement for some time.
When Mysterio finally got the chance to speak, he addressed The Judgment Day losing the tag titles, and not having received a rematch yet. The 14-time champion replied and told Mysterio to raise his concerns to the new General Manager of the show, Nick Aldis, who was later brought into the ring.
During his first interaction with Dominik, Aldis told him that he was a huge fan, adding that he was talking about his father a few moments later. The insult didn't sit well with Mami, who aired her frustrations online.
Is Dominik Mysterio the greatest of all second generation superstars? Sound off in the comments section below.