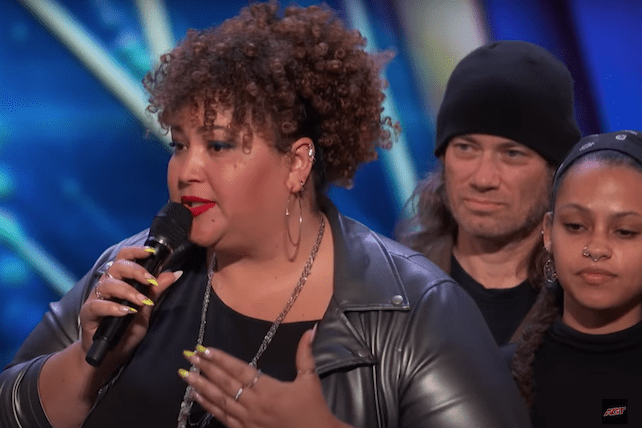 An ensemble of singers consisting of previously unhoused individuals received a standing ovation—and four yes votes from judges—last week on "America's Got Talent" (AGT). During the June 20 episode of the talent competition, eight members of the Freedom Singers performed a moving rendition of the Red Hot Chili Peppers (RHCP) song "Under the Bridge."
'America's Got Talent': Singers From Skid Row United by Music
While introducing themselves, group members spoke about who they are and how they met. "We're located not far from here," said one man, "in a community called Skid Row…in the heart of downtown Los Angeles, where five people per day die on the streets, houseless people."
A woman spoke next, describing how she and she mother were previously unhoused. The ordeal was "traumatizing" she said, especially being out in the elements and losing all their personal belongings. But the woman credited the outreach efforts of the Los Angeles Community Action Network (LA CAN), specifically its arts and culture department. "They gave me a voice and an opportunity to rebuild myself," she said.
Freedom Singers director Micayla De Ette, who served as a worship pastor at L.A.-area churches for 15 years, said the ensemble represents many things. "Some people who are houseless, maybe who have come to transitional housing, some who have lost folks [to homelessness]," she told viewers. "And so when we see someone on the street, I want to encourage you not to look the other way."
'America's Got Talent' Host Terry Crews Expresses Heartfelt Thanks
After their performance, the Freedom Singers received a standing ovation from the judges and audience members, many of whom were visibly moved. Following a group hug, the singers then heard words of praise and encouragement from the judges. Howie Mandel told the Freedom Singers they gave "a voice" to homelessness, "and you have given us a purpose." Simon Cowell described the performance as "brilliant," adding that he loved the group's chemistry and friendship.
After the Freedom Singers received unanimous "yes" votes to move forward in the competition, host Terry Crews expressed thanks for what the ensemble does for the community. "I am completely touched right now," he said, "and I just thank you for being here. He added, "You're my brothers and sisters… God bless you." During that portion of the show, Lauren Daigle's hit song "You Say" was playing in the background.