Lionel Messi is now only seven club goals behind the legendary Cristiano Ronaldo after netting in Inter Miami's Leagues Cup quarterfinal clash against Charlotte FC on Friday (August 11). Fans on Twitter are hailing Messi for getting close to Ronaldo.
The Argentine scored in the 86th minute of the game that his team won 4-0. That was his 712th goal in club level, and he's now very close to the great Ronaldo, whose tally is 719.
Messi has played for Barcelona, Paris Saint-Germain and Inter Miami during his club career. He scored an astounding 672 goals for the Blaugrana, 32 for PSG, and now eight for Inter Miami.
Fans are hailing the Argentina captain for closing the gap on Ronaldo, with one tweeting:
"Goat for a reason!!"
Another commented:
"Different level man. and he does way more other than scoring. most complete player ever."
Here are some of the best Twitter reactions: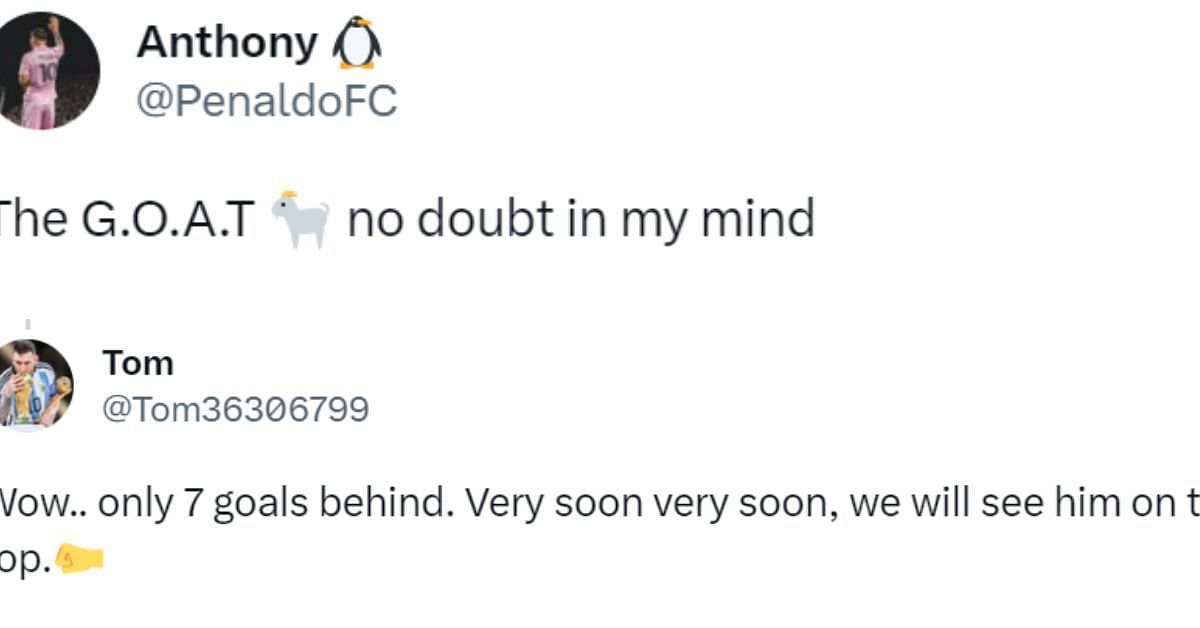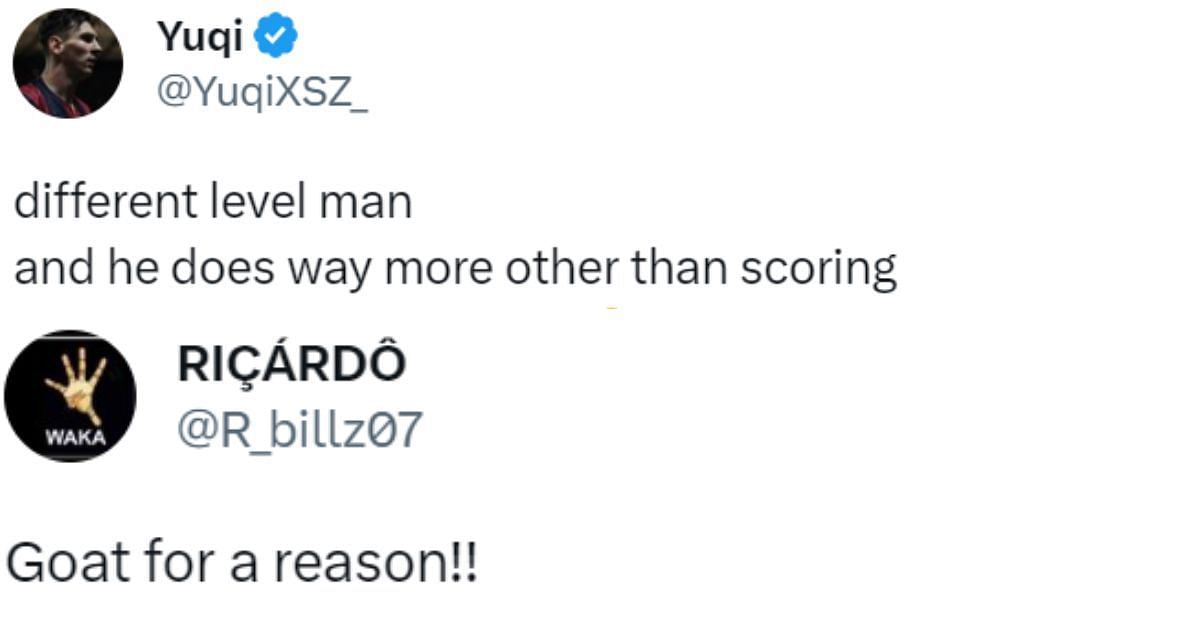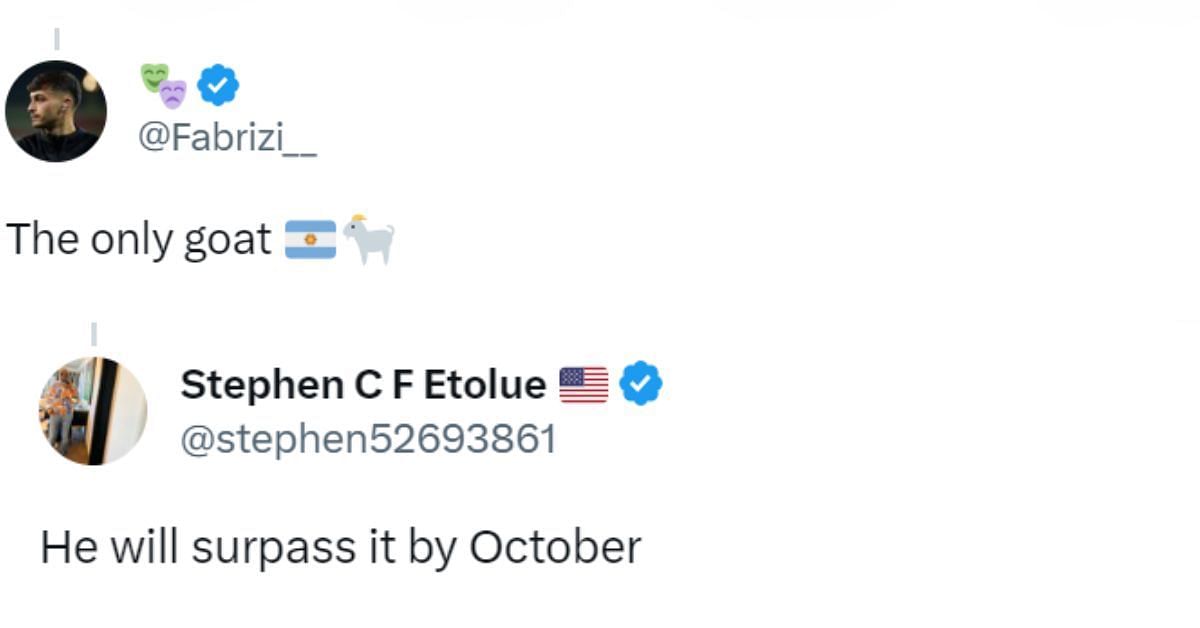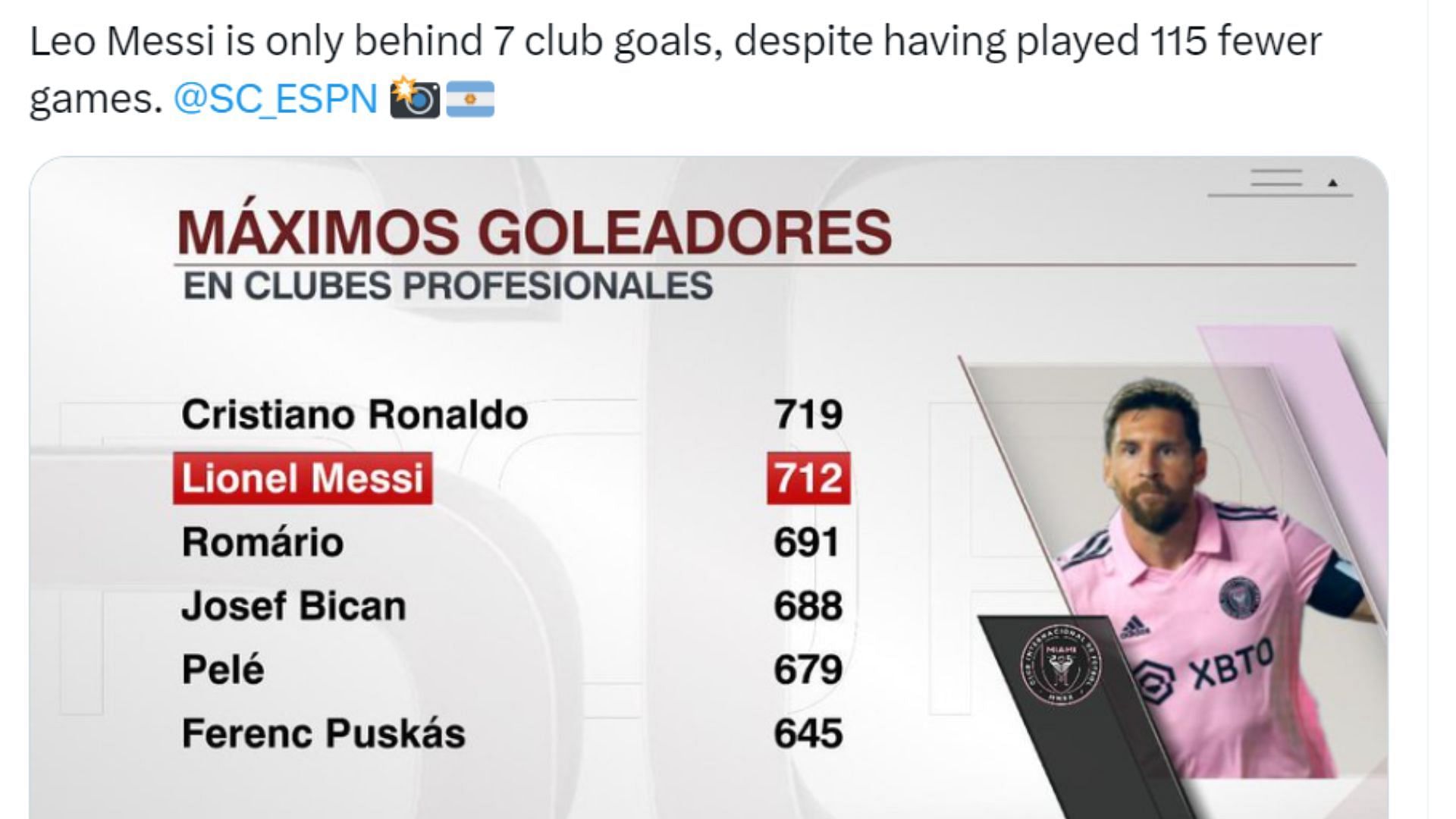 ---
What Cristiano Ronaldo once said about Lionel Messi
British broadcaster Piers Morgan asked Cristiano Ronaldo last year whether Lionel Messi is the greatest player he has ever played against. Ronaldo agreed.
The Portugal captain added that Zinedine Zidane and Messi are perhaps the greatest players he has ever played against (via SPORTBible):
"Probably (Messi), yes. Him (and) Zidane probably – that I have played and fought with."
Ronaldo added:
"Amazing player. He is magic. As a person, we share the stage 16 years, imagine, 16 years. we share.
"So, I have a great relationship with him. I'm not a friend of his in terms of, what I mean friend is the guy who was with you in your house, speaking on the phone, no, but it's like a teammate."
Cristiano Ronaldo and Lionel Messi are two of the greatest icons in modern football. Throughout the years, they have blessed fans with countless memorable moments. Despite their on-field rivalry, their mutual respect has been exemplary.