My Hero Academia chapter 400 was supposed to bring an end to All Might Vs. All For One. The spoilers released today showed that not only is the battle prolonged by another character's appearance but the reason behind Hagakure's sudden visibility is revealed as well.
In the previous chapter, All Might managed to evade AFO's fatal attacks long enough to have Hercules hit the villain with a massive laser. At the Parking Lot, Kuneida managed to wipe out every hero but Aoyama, who fired a final navel laser at him. Hagakure appeared and reflected it, defeating Kuneida.
Disclaimer: This article contains spoilers from My Hero Academia chapter 400.
---
My Hero Academia chapter 400 spoilers show Stain coming to All Might's aid as the secret of Hagakure's visibility is revealed
According to My Hero Academia chapter 400 spoilers, the chapter is named "The World."
According to the spoilers, My Hero Academia chapter 400 begins at the parking lot where Kuneida has been knocked out. Both Aoyama and Hagakure notice that she is visible, and because she is in her Hero Costume, completely naked. Hagakure rushes behind the plants and remembers that her face had become visible when she confronted Aoyama over his betrayal.
She realizes that her Quirk glitches when she is high on adrenaline, and the risks of the battlefield might have triggered a full malfunction. She also worries about Aoyama since he used his Naval Laser to this degree, but the boy asks her to focus on Burning out the roots of the plants growing from people's bodies by reflecting his laser.
Kuneida being unconscious doesn't guarantee the nullification of his Quirk. Aoyama promises to give it his all since today is likely his last day as a U.A. student, even though the raw scans show that he is visibly hanging on by a thread. My Hero Academia chapter 400 then cuts to the battle between AFO and All Might. The plan to use a huge laser was inspired by Star and Stripe's battle against Shigaraki.
It is revealed that although AFO had tried to avoid it, All Might had kept him in place with a replication of Earphone Jack while he himself used Tentacole and his thrusters to get away from the blast zone. He had then protected himself using Invisible Girl's reflection shields and reduced the damage of AFO's previous attack using Tailman.
However, All Might's lower half is heavily injured, and he quips that AFO didn't go for his face because he wanted to see his nemesis grimace in pain. AFO, meanwhile, tries to free himself but is kept in place by "Armor Morphing: Creati" and "Grape Juice." All Might's Armor is very nearly destroyed, but the former hero still keeps laughing.
My Hero Academia chapter 400 cuts to a foreign land, where a child is watching the battle live. Despite not knowing the hero or caring for Japan, he starts to root for All Might. Back at the battlefield, Hercules finally explodes, cutting off the laser and freeing AFO, who has regressed further.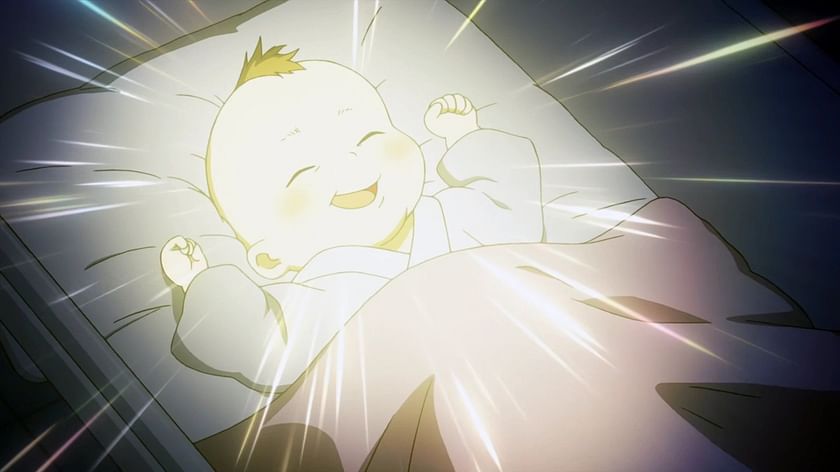 He now looks like a child with light emanating from his body, very similar to how the first person ever to develop Quirks has always been depicted. Something similar to an arm starts coming out of the child AFO's back when his body freezes, and Stain appears with a glider. He Licks AFO's blood from the debris while cheering on All Might and commenting that "Everyone's blood is equally red."
---
Please note that Weekly Shonen Jump Issue 41 will be published a day later than usual. Thus, the official translation of My Hero Academia chapter 400 is set to be published on Tuesday, September 19, at 12 AM JST. According to the spoilers, there will be no break next week. Readers will find the exact release time for every timezone here.
---
Be sure to keep up with more anime news and manga updates as the series continues.
Sportskeeda Anime is now on Twitter! Follow us here for latest news & updates.