Skip Bayless is one of the sports media personalities who rates Deion Sanders highly. Having covered the Colorado coach since his playing days, the veteran sports journalist has often expressed his admiration for the former Dallas Cowboys cornerback.
Bayless has been full of praise for Deion Sanders since leading his Colorado Buffaloes to a remarkable upset over No. 17 TCU. The win came out of all odds and has evidently raised the expectations for Coach Prime and the new setup at Boulder as the season progresses.
On a recent episode of the sports talk show "Undisputed," Skip Bayless talked about what he admires most about Deion Sanders as a coach.
•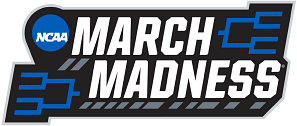 "What I love the most about Deion as a head football coach is he understands that every week needs to be a new thing with which he can connect to your heart and push the deepest button in your psyche to motivate you," Bayless said. "If you want to talk about motivation, this guy is the flip side of Mike McCarthy."
The pressure is rising on Colorado
After the upset against 2022 national championship finalist TCU, Colorado is now facing the pressure of keeping the momentum as the season progresses. All eyes are now on Sanders and his team, with many anticipating what they could end up achieving this season.
The Buffaloes ended the 2022 college football season with an abysmal 1-11 record under the guidance of two coaches. Aside from the 2020 cut short by the COVID-19 pandemic, Colorado has not recorded a winning season since 2016, when it was led by Mike MacIntyre.
The program hasn't been identified with success in recent years, and this is a jinx Coach Prime is looking to break. A win against Nebraska in the Week 2 schedule would go against the preseason prediction of many analysts but also invite more pressure for the team.
What can Deion Sanders achieve with the Buffaloes in 2023?
Deion Sanders was brought in by the athletic department to relaunch the program after years of underperformance. The season opener already shows he is on the way to achieving the goal, which brings many to the question of what Colorado could achieve this season.
Many have predicted a winning season for the Buffaloes while others have even gone as far as viewing them as a potential Pac-12 champion. Undoubtedly, Deion Sanders built a winning reputation for himself at Jackson State, it is to be seen what he can do at Colorado.
Edited by Joseph Schiefelbein