It was a day of firsts for Coco Gauff at the 2023 US Open, as she clinched her maiden Grand Slam title and also saw her father Corey crying for the first time.
Gauff made an incredible comeback in the final of the New York Major, defeating Aryna Sabalenka 2-6, 6-3, 6-2 at the Arthur Ashe Stadium on Saturday, September 9. In doing so, she became just the fourth American teenager (after Chris Evert, Tracy Austin, and Williams) to win a Grand Slam singles title in the Open Era.
Immediately after sealing victory, Gauff ran into the stands where she was greeted by her father first, with her mother joining in embrace moments later. She shared a few hugs with her team and was soon back on the court, trying to get on a video call with her brother as preparations were being made for the trophy presentation.
In her on-court interview later, Gauff remarked that she saw her dad crying for the first time in her life.
"Today was the first time I've ever seen my dad cry. He doesn't want me to tell you all that. But he got caught in 4K. You know, he thinks he's so hard but you know, it's not," she said with a laugh.
The 19-year-old then thanked her parents for always believing in her and recalled coming to the tournament as a kid to watch the likes of Venus Williams and Serena Williams play.
"Thank you to my parents. You believed in me from the beginning. I've been coming to this tournament. My dad took me to this tournament sitting right there watching Venus and Serena compete. So it's really incredible to be on this stage," she remarked.
"And I want to thank my grandparents who are home. And my brothers, I face timed my brother right after but he didn't answer. But then he called me later. But I had to go. So thank you to those who are watching," she added.
---
"Your faith has never wavered" – Coco Gauff thanks her team for helping her win US Open 2023 title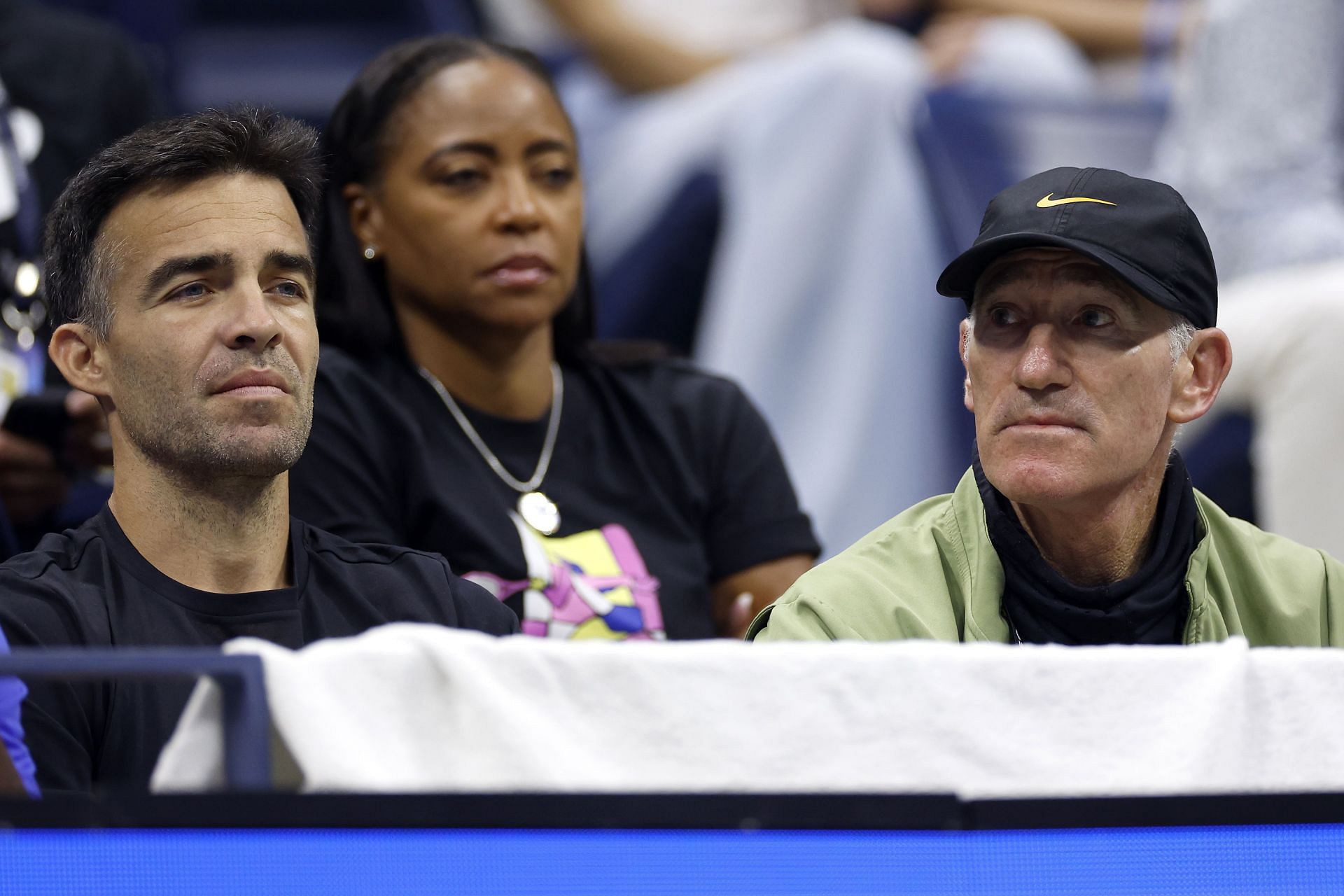 Coco Gauff made a shock first-round exit at the 2023 Wimbledon Championships, losing to compatriot Sofia Kenin. It was at that point that she knew she had to make a few changes if she was to take a few steps forward in her career.
The World No. 6 hired coach Pere Riba and brought in Brad Gilbert, who previously coached the likes of Andre Agassi, Andy Roddick, and Andy Murray, as a consultant.
Gauff has been sensational during the North American hardcourt swing. She won her first WTA 500 title in Washington, followed it up by winning her first WTA 1000 title in Cincinnati, and now her maiden Grand Slam title in New York.
The 19-year-old acknowledged her team's contributions to her US Open triumph, thanking them for always having faith in her abilities.
"Huge thank you to my team. Stephan, Brad. Para, Jameer and Maria. Thank you so much for all that you guys have done for me. I know that it has been a long three weeks, long month but your faith has never wavered on me and everybody in that box right there. Thank you so much," she said.