Dominique Wilkins had some strong words for ESPN analyst JJ Redick on VladTV
"He's stupid," Wilkins said.
During a lengthy interview, Wilkins responded to Redick's comments about Larry Bird. He also had the same sentiments while appearing on SiriusXM NBA radio.
•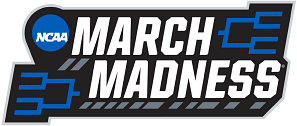 Wilkins, aka "The Human Highlight Reel," said Bird played bigger than his size and banged down low with the toughest players.
"It's a stupid comment because Larry Bird played in the most physical era ever," Wilkins said. "He's 6-(foot-)10, almost 6-11. He was physical himself."
On his podcast, "The Old Man & the Three," Redick got in some hot water for questioning the physicality of the NBA during Bird's era.
Wilkins clearly dismissed that notion. He believes the sport was more physical when he played at the same time as Bird.
Redick has since walked back those comments. He said he was just making a point against the notion that the league was way more physical during Bird and Wilkins' time than it is today.
"I didn't disrespect Larry Bird," Redick said. "I questioned the narrative around physicality. I said for every montage video you can show me of Larry Bird being in a headlock underneath the basket, I can show you a montage video of him shooting open jumpers, of him coming off pin-downs.
"Yeah, I can show Steph (Curry) the same way. I can show Steph getting held. I can show Larry getting held. It's all basketball."
Dominique Wilkins vs. Larry Bird
Dominique Wilkins and Larry Bird squared off against each other 57 times. Bird won the matchup 40 of those times. That includes a 10-5 record against Wilkins in the NBA playoffs. The two put up some battles.
They both averaged 25 points per game against each other. Wilkins once dropped a crazy stat line of 54 points, 10 rebounds and seven assists against Bird's Celtics in an OT win in 1987.
Not to be outdone, Bird once filled it up with a 60-point performance against Wilkins and the Hawks in 1985. Wilkins had 36 that night.
The two famously went toe-to-toe in Game 7 of the 1988 Eastern Conference semifinals. Bird scored 34 points in the Celtics' 118-116 win. Wilkins did all he could with 47 points in the heartbreaking loss.
Wilkins later joined the Celtics in 1994-95. Bird was already retired by then, and the two did not play together.
Edited by Joseph Schiefelbein