After opting out of the final year of his contract to become an unrestricted free agent, Khris Middleton has re-signed with the Milwaukee Bucks.
A few hours after NBA free agency opened, and the versatile forward is back with the Eastern Conference powerhouse.
The deal was promptly greeted by fans who were confused with the Bucks' move:
•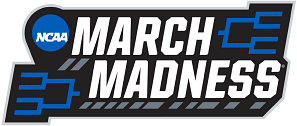 "Holy freaking overpay"
Bucks fans were wary of re-signing Khris Middleton to that kind of amount. He is just coming off an injury-plagued season where he played in 33 games, starting in 19 of them. "Khash Money" averaged 15.1 points, his lowest since the 2016-17 season.
Middleton's efficiency also dropped. He had a 44.3%, 37.3% and 89.0% split a year ago. This season, he shot 43.6%/31.5% and 90.2%.
"Khash Money" did pick up his game in the playoffs against the Miami Heat. He averaged 23.8 points on 46.5% shooting, including 40.6% from deep.
With Giannis Antetokounmpo playing hurt due to a bad fall, Middleton couldn't step up big enough to help prevent the Heat from causing a stunning upset.
The Milwaukee Bucks believe the three-time All-Star still has plenty left in the tank. If he had not been injured, he likely would have put up better numbers.
If that had been the case, the fans' reactions to the re-signing would have been relief and excitement.
Middleton's return means that the Bucks should still be a legitimate title contender in the Eastern Conference. If they can also get back Brook Lopez or replace him with another solid big man, Milwaukee should still be in the mix to come out of the Eastern Conference.
---
Milwaukee Bucks fans can only hope Khris Middleton will stay healthy
During the 2021-22 playoffs, Middleton played just two games. Antetokounmpo gallantly dragged the team to a Game 7 against the Boston Celtics. Many are still convinced that if Middleton had been healthy, the Bucks would have handily won that series.
Middleton's injury malaise continued the following season when he played just 33 games, the worst since 2016-17 when he played just 29 games. The Bucks desperately tried to save him for the playoffs, which only worked partially.
Khris Middleton seemed like his old self against the Miami Heat, but he was gassed out late in the game. Giannis Antetokounmpo's back injury forced the Bucks to put more load on him and his body couldn't respond well enough.
Middleton will stay in Milwaukee for three more years with a player option in the third year. If he can stay healthy, the Bucks will not regret signing him to the said deal.
---
Also read: Charles Barkley trolls Draymond Green about not having a contract on national TV: "Talks a lot for a guy that ain't got no job"
Edited by Michael Macasero