On October 7, the Houston Astros solidified their reputation as one of the most legendary teams of the early 2020s. After besting the Minnesota Twins, observers believe that this might be one of the best teams in history.
It all started with a Jose Altuve home run, on the very first pitch of the Astros' side of the first inning. Although the Twins showed signs of life, the Astros eventually captured the game by a score of 6-4.
•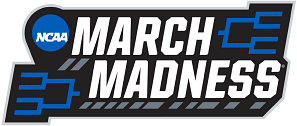 "Game one" – Houston Astros
Justin Verlander, who returned to the Astros by virtue of a trade to the New York Mets, got the start. The 40-year old tossed a great game, striking out six Twins in six innings, allowing only four hits and no earned runs. Fans were stoked on account of the performance.
After Altuve's blast, Yordan Alvarez followed up with a two-run home run, scoring Alex Bregman to take a 3-0 lead in the third inning. Afterwards, both Jose Abreu and Chas McCormick would hit RBI singles before Alvarez hit his second of the night.
Royce Lewis, a Minnesota Twins rookie, also contributed with his third homer in as many games. But the Astros, who are considered one of the most potent teams in the game of baseball, still triumphed.
The Minnesota Twins, led by former Astros star Carlos Correa, are new kids on the block. After defeating the Toronto Blue Jays in the AL Wild Card Series, the Twins advanced to their first second-round appearance since the 2002 MLB season.
Should the Astros be victorious in their quest for the World Series this year, they will have their second World Series since 2017. While baseball has a habit of surprising us all, this team is looking very solid indeed.
Houston Astros are on the brink of becoming a dynasty
Although a long road still remains between the Astros and their third franchise World Series victory, things continue to keep rolling in their favor. Unlike any other team in modern recollection, the Astros are here to stay.