Colorado couldn't complete the comeback against USC last weekend despite scoring 27 second-half points. That narrow loss puts Deion Sanders' team on their second consecutive loss bringing their overall season record to 3-2, having won their first three games. Now the Buffaloes are without a win in the Pac-12, making their game against Arizona State this weekend a must-win.
Following their consecutive losses, "Coach Prime" stressed the importance of getting his team to play games with the same intensity as they train:
"What's our identity? I don't know who we are. I don't know what we gonna do. From practice to practice, I do. But we've got to translate that into games. So we're still searching for our true identity."
•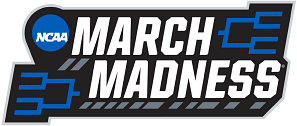 Their opponents this weekend are the Arizona State Sun Devils, who are coming off a 24-21 loss to Cal. The Sun Devils fell to their fourth consecutive loss this season at Berkeley. Their only win this season came against Southern Utah in their season opener.
So it's a fight to get back on track between the two Pac-12 teams when they face each other in Tempe, Arizona this Saturday. Below is all the information you need on how to watch the game.
What channel is Colorado vs. Arizona State on?
Fans can watch the Colorado Buffaloes take on the Sun Devils live on Pac-12 Networks. The game will also be streaming live on pac-12.com and FuboTV.
When and where is the Colorado vs. Arizona State game?
The Arizona State Sun Devils will be hosting the Buffaloes on their home ground, Mountain America Stadium in Tempe, Arizona. The game is scheduled to start by 6:30 P.M. (ET). Many fans will be attending the game with hopes of catching a glimpse of some of their favorite celebrities. Celebrities have been a present feature in Buffaloes games this season, courtesy of the Deion Sanders effect.
Who will be Colorado's starting quarterback vs. Arizona State?
The Buffaloes will be led in offense by Shedeur Sanders at quarterback. Shedeur has been exceptional this season, putting up numbers even when the team eventually lost. He has completed 160-214 passes for 1,781 yards and 15 touchdowns.
Who will be Arizona State's starting quarterback vs. Colorado?
Jaden Rashada was named the Arizona State starting quarterback ahead of the 2023 season. However, he picked up an injury in the second game of the season and has been out of action. With backup quarterback Drew Pyne also doubtful, the mantle will fall on Trenton Bourguet.
Bourguet played for the Sun Devils last weekend against Cal and threw for 344 yards for an interception and no touchdown.