Stephen A. Smith was asked by Shannon Sharpe to choose which young player stands out to him the most. Young talent is prevalent in the NBA right now, with Jayson Tatum, Luka Doncic and Anthony Edwards, to say a few, taking over the league with their impressive gifts.
On the "Club Shay Shay" podcast, Sharpe asked an interesting question regarding the future of the league. The new co-host of Smith at "First Take" mentioned Tatum, Doncic, Edwards, Trae Young, Zion Williamson, LaMelo Ball, Shai Gilgeous-Alexander and De'Aaron Fox, who are all under 25 years of age.
After that, he asked Smith to choose which player was the best among those he mentioned.
•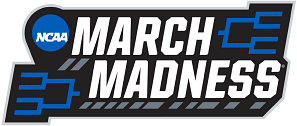 "A lot of people say Luka," Smith said. "I'm going to say Jayson Tatum. He's 6-9, can shoot the 3. I saw Tatum drop 46 in a closeout playoff Game 6 in Milwaukee. I saw him handle his business in Game 7. I've seen a young Tatum, who ain't even 27 years of age yet, be a primary option on a team that's going to five conference championship series and an NBA Finals.
"I just look at him. We talk about conditioning. There have been times when we've looked at Luka and we've said, 'He ain't in shape, he's getting in shape as the season progresses.' We look at Tatum from day one and say, 'He's in shape.' That matters to me."
Among the players mentioned, Tatum is the most experienced player when taking the postseason games into consideration. He's led the Boston Celtics to six playoff appearances since he entered the league. Out of the six years the team has made the playoffs, they've appeared in four conference finals and one NBA Finals.
Tatum is truly a talented star and has a bright future ahead of him.
You might also be interested in reading this: Watch: Shannon Sharpe makes his debut on Stephen A. Smith's First Take with a hilarious sketch
---
Stephen A. Smith backs Mark Cuban's comments about players smoking weed
Last week, Mark Cuban talked about having to trade away some players for smoking too much weed. He said it affects the team's culture, making it difficult for other players to focus on the task at hand. Stephen A. Smith took Cuban's side and even applauded the Dallas Mavericks owner for doing so.
"I applaud Mark Cuban for coming out and acknowledging that that plays a role," Smith said. "Sometimes, you see guys, particularly on the superstar levels, there's a separation between those who accept being the marquee and those who accept being leaders and those who don't."
Although Cuban didn't mention any names, there have been players in the league who are known to be regular users of marijuana. Looking at it, those players have never been part of the Mavs organization.
Also read: "I could've been a drill sergeant" – Shannon Sharpe quips about skit with Stephen A. Smith during his First Take debut
USA's top sports cardiologists discuss Bronny James' cardiac arrest and recovery time here (Exclusive)
Edited by Joseph Schiefelbein