The James Harden saga continues, with the Philadelphia 76ers and the LA Clippers still unable to reach an agreement. According to reports, the Clippers turned down a recent offer that would net them the 10-time All-Star.
Fox Sports analyst Nick Wright reported that the Sixers offered their disgruntled star for Terance Mann, a first-round pick and a first-round pick swap.
•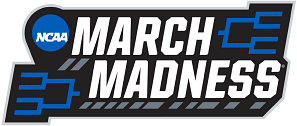 The Clippers rejected the offer, which "killed all momentum towards a deal getting done" and led to Harden not showing up at practice anew.
According to NBA insider Shams Charania, Harden has been absent from the 76ers since Sunday, skipping a shootaround and Monday's preseason victory over the Brooklyn Nets. It's uncertain when or if Harden will rejoin the 76ers for team activities as he anticipates a trade.
According to a separate report by NBA insider Sam Amick, the Clippers have taken a firm stance on not including Mann in their trade package for Harden.
According to Amick, 76ers president of basketball operations Daryl Morey has accused the Clippers of not seriously approaching the negotiations.
He also reported that if the Clippers had included Mann in their trade offer, Harden would likely have already been traded, and the 76ers have already arranged potential trades where they would acquire a first-round pick in exchange for Mann.
While not a superstar-caliber player, Mann is a solid role player who averaged 8.8 points, 3.4 rebounds and 2.3 assists per game last season for the Clippers.
Key events in the James Harden-Daryl Morey saga
Over the summer, the 10-time All-Star consistently expressed his desire not to play for the 76ers and instead wished to be traded to the Clippers. In August, Harden chose to exercise his $35.6 million deal for the upcoming season, a move made with the intention of facilitating a trade out of Philadelphia in cooperation with the team.
Tensions heightened that month when Harden publicly referred to Daryl Morey as a "liar" during a marketing event in China, following the 76ers' decision to halt trade discussions. Harden asserted that he had no intention of being associated with any organization that Morey was a part of.
In response to Harden's comments, the NBA initiated an investigation and imposed a $100,000 fine on him for his vocal trade requests. In turn, the National Basketball Players Association stated its intent to file a grievance regarding the disciplinary action.
Harden averaged 21.0 ppg, 10.7 apg and 6.1 rpg last season for the Sixers, who were trounced by the Boston Celtics in the Eastern Conference semifinals.
Edited by Joseph Schiefelbein