American gymnast Jordan Chiles and shooter Vincent Hancock will be Team USA's flag bearers at the opening ceremony of the 2023 Pan American Games.
The Pan American Games, a quadrennial continental event, will commence on October 20 in Santiago, Chile. The 16-day Games will see 41 nations slug it out across 46 different sports. It is the third-largest multi-sport event in the world.
It is for the first time that teams at the Pan American Games will have an option to have two flag bearers – one male and one female athlete. The concept of having two flag bearers was first implemented at the 2020 Tokyo Olympics, in an effort to promote gender equality.
Chiles and Hancock will lead the USA contingent during the Parade of Nations at the opening ceremony. The two athletes were chosen by their peers.
The Team USA's official account on X (formerly Twitter) put out the news and said it was an honor like no other for the two athletes.
"An honor like no other. @ChilesJordan and Vincent Hancock were selected by their peers to serve as Team USA's flagbearers for the #Santiago2023 Opening Ceremony," the tweet read.
More than 600 athletes will form Team USA's contingent at the quadrennial Games, including 93 Olympians.
Pan American Games: American athletes to watch out for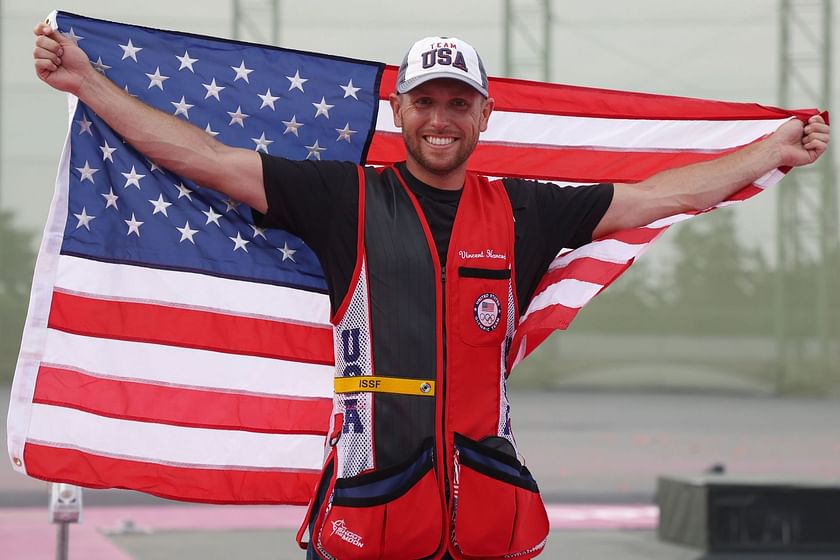 The United States is one of the most successful nations of the Pan American Games. The nation would be keen to extend its dominance when the Games commence on October 20.
Winning 16 of the past 18 editions, the United States stole the show at the last event in Lima by winning 293 medals (122 golds). Brazil came a distant second with a total of 168 medals, which included just 54 golds.
Swimmer Brooks Curry, fencer Lee Kiefer, wrestlers Helen Maroulis and Kyle Snyder, and equestrian athletes Laura Kraut and McClain Ward will feature for Team USA.
The women's water polo squad will consist of Maggie Steffens, Maddie Musselman, Ashleigh Johnson, Kaleigh Gilchrist, Rachel Fattal, and Amanda Longan. All these stars will be the ones to watch out for in the coming days.
When and where to watch the 2023 Pan American Games
The live streaming of the Pan American Games in USA and Canada will be available on the Fubo TV channel, which will require a subscription. The PanAm sports channel will also broadcast some games.
A worldwide coverage of the boxing competitions from Santiago can be viewed on the Olympics Channel via Olympics.com and the official Olympics app.
The official social media accounts of Team USA will also share results and updates from time to time.
Edited by Akshay Saraswat