New York Knicks star forward Julius Randle knows how to get a crowd going even in preseason as he soars high for a slam. The Knicks are playing against the Washington Wizards in a preseason game on Wednesday night, and Randle looks like he's already in midseason form.
There are a ton of expectations for the young power forward after coming off a stellar season where he was named an All-Star for the second time in his career. Many are counting on him this season, and it looks like his summer workouts have paid off.
Watch the video below to see Randle put the Wizards' big man, Mike Muscala on a poster.
•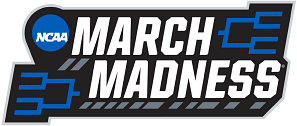 The big man had the crowd at Madison Square Garden going wild with his high-flying exhibition. The Knicks led 31-29 after the first quarter, with Randle scoring 10 points, including his outstanding dunk over Muscala.
Last season, Randle averaged a career-high 25.1 points. He also averaged 10.0 rebounds, and 4.1 assists as he helped the Knicks return to the postseason. Now, he's tasked to lead the team back to the playoffs.
You might also be interested in reading this: "But you know Thibs": Julius Randle claims Jalen Brunson's 6-minute appearance will soon turn to 35 as Knicks get sharper in pre-season
---
Julius Randle talked about why he chose the number 30
Aside from the Golden State Warriors' Steph Curry, the No. 30 is also recognizable in New York. The Knicks' All-Star big man, Julius Randle, has been wearing No. 30 since he was drafted by the LA Lakers in 2014. For Curry, it's a family tradition since Dell, his father, wore No. 30 during his playing days in the NBA.
For Randle, it's a similar inspiration as he asked his mother, Carolyn Kyles, if he could wear the number.
"There definitely is a significance behind my number," Randle said. "It's the number that my mom wore. As a kid, I asked her if I could wear it, and she told me I had to do something with it. So, hopefully I'm making her proud."
With the way he's been playing, it looks like he's making his mother proud. He's continued to show massive improvement and leadership for the Knicks. Many are counting on him to lead the team with Jalen Brunson for a chance at contending for the NBA title.
The 2023-24 season will be his ninth.
Also read: 'You m************, dealing with y'all': Knicks' Julius Randle hilariously blames media for obsession with Bruce Lee on social media
Edited by Joseph Schiefelbein