Houston Astros right fielder Kyle Tucker looks forward to "loud and energetic" support at Minute Maid Park in the ALCS showdown against the Texas Rangers. The series, which began Sunday night, will pit two AL West archrivals.
While Tucker was walking to the clubhouse, he was interviewed by a reporter, who asked about his expectations and the home support. He said:
"Hope to have a good game tonight and make the most of the opportunities," Tucker said. "It would be loud wearing orange and energetic."
•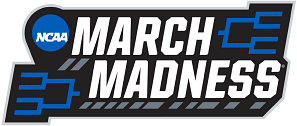 Kyle Tucker has appeared in four postseason games, slashing .143/.294/.214, with two hits and an RBI. Overall, the outfielder has a .249 batting average with 46 hits, eight home runs, 28 RBIs and 25 runs in 55 games in the postseason in his career.
Astros vs. Rangers: ALCS Game 1 preview
This ALCS showdown will feature two veteran managers, Dusty Baker and Bruce Bochy. Both have tasted postseason success, with Baker winning his World Series as a manager with the Astros last year, while Bochy led the San Francisco Giants to three World Series titles.
It took the last regular season game to decide the winner of the AL West before the Astros eventually toppled the Rangers. However, the Rangers first swept the Seattle Mariners in the wild-card round and then again swept the Baltimore Orioles in the divisional series. On the other hand, Houston took out the Minnesota Twins in four games in the ALDS.
For the defending champion, their veteran ace, Justin Verlander (13-8, 3.22 ERA) will be on the mound, while for the Rangers, it will be lefty Jordan Montgomery(10-11, 3.20 ERA).
Edited by Joseph Schiefelbein