During this preseason, Jaxson Hayes has been demonstrating that he has the potential to be an impactful piece for the LA Lakers. His athleticism, rim-protection abilities, and effectiveness as a lob threat have been on full display.
His skills were showcased in a standout defensive play in a preseason game against the Milwaukee Bucks, where he rejected a dunk attempt by Bobby Portis.
•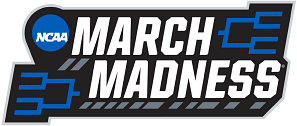 Portis blew by Scottie Pippen Jr. in the perimeter and had an open lane to the basket. However, just as Portis was about to make his move, Hayes came out of nowhere to block his dunk attempt.
Laker fans were thrilled by Hayes' impressive defensive play, with some even joking that he could be picking up pointers from Anthony Davis, who is widely regarded as one of the premier defenders in the paint.
Looking at Jaxson Hayes' opportunity with the Lakers
One of the most athletically gifted big men in his class, Jaxson Hayes was chosen by the New Orleans Pelicans as the eighth overall pick in the 2019 NBA Draft.
However, his playing time became increasingly limited with the Pelicans until his final season last year, where he averaged five points and 2.8 rebounds in 13 minutes per game.
This offseason, Hayes inked a deal with the Lakers for two years, $4,628,946, including a player option for the second year.
By signing with the Lakers on a veteran's minimum contract, he secures a position that provides an opportunity to showcase his skills and potentially secure a more lucrative contract next offseason.
Lakers reporter Jovan Buha said during the offseason that the Lakers have a strong belief that Hayes has the capability to assume a starting position and play a significant role in lineups featuring two bigs. Buha however noted that there is a congestion in the Lakers frontcourt.
Hayes will face competition for playing time alongside Anthony Davis and Christian Wood. What sets Hayes apart is his true big-man presence.
Davis, in particular, has expressed a preference for playing as a power forward, while Wood is not really known for his defensive prowess.
Rui Hachimura, Jarred Vanderbilt, and Taurean Prince are also part of the Lakers' frontcourt. While they contribute to scoring and defense, they do not possess the same level of elite rim protection and lob threat that Hayes can bring to the table.
Hayes' tenure with the Lakers will be intriguing to see if he thrives in this new environment.