Over the course of his twelve seasons in MLB, right handed pitcher Lance Lynn has been in the Cy Young conversation on more than one occasion. However, he is struggling to keep the ball in the park this season.
Lynn, a 6-foot-5 right hander, was traded from the White Sox to the Dodgers at this year's trade deadline. Despite being considered a solid addition to LA's rotation, Lynn is having serious issues keeping the offense at bay.
In seven starts since joining the Dodgers, Lynn has allowed no fewer than twelve home runs. In his most recent outing on September 6, the 36-year old surrendered 3 home runs against the Miami Marlins.
•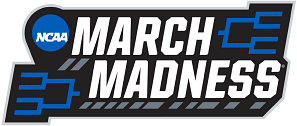 For the former St. Louis Cardinals first rounder, limiting power has been a significant challenge this year. After the game in Miami, Lynn has now surrendered 40 home runs on the year, a number that he came closest to during the 2017 season with the Cards, when he gave up 27.
"Aaaand Lance Lynn sucks again" – The Last AirBENDer
In his early days with the Cardinals, Lynn would regularly record ERA figures between 3.00 and 4.00. In 2021, as a member of the Chicago White Sox, Lynn posted a 2.69 ERA, enough for him to finish with a third overall finish in AL Cy Young voting that year.
However, things have been different for Lance Lynn this season. Now the owner of a 6.09 ERA on the season, Lynn addressed his crummy home run-prone season on a recent appearance on AJ Pierzynski's Foul Territory Podcast, Lynn tried to explain away his rather uncharacteristic 2023 campaign:
""There's no point to worry about the ones you've already given up let's make sure we're making pitches, so we try not to give up any more"
Although the Los Angeles Dodgers led the league in starting ERA last season, their figure now places them 18th in the league overall. Moreover, after the team announced that ace Walker Buehler will not be returning this year, the expectations on Lance Lynn's shoulders have grown ever larger.
Lance Lynn is in the twilight of his career
After his two-year, $38 million deal expires at the end of the season, Lance Lynn will have some big choices to make. He can either retire, or seek a new deal. However, given his evident decline, Lynn may find it abidingly difficult to garner the sorts of offers that were commonplace for the big righty just a few short years ago.