Battlegrounds Mobile India, also known as BGMI, just received a new update. Unlike the previous one, which was a massive hit, players have had mixed opinions about this title's 2.8 version. The Dead are Uprising Version of BGMI is a lot of fun, but it might feel rather underwhelming to some. After the Dragon Ball Super mode's success, some players may have a hard time finding other content as enjoyable.
If you are someone who is having trouble enjoying the new Zombie mode in patch 2.8, this article might brighten up your day a bit. A dataminer going by the name of Priyank1798GC has released information about the upcoming A4 Royale Pass rewards. This same individual even revealed the upcoming season's rewards.
This article will discuss the leaked information pertaining to the A4 Royale Pass rewards, along with their corresponding season bonuses.

" class="promoted-img" loading="lazy" width="1440″ height="220″ alt="fortnite-promotional-banner" />
---
All leaked A4 Royale Pass rewards (Level 1 to Level 100) in BGMI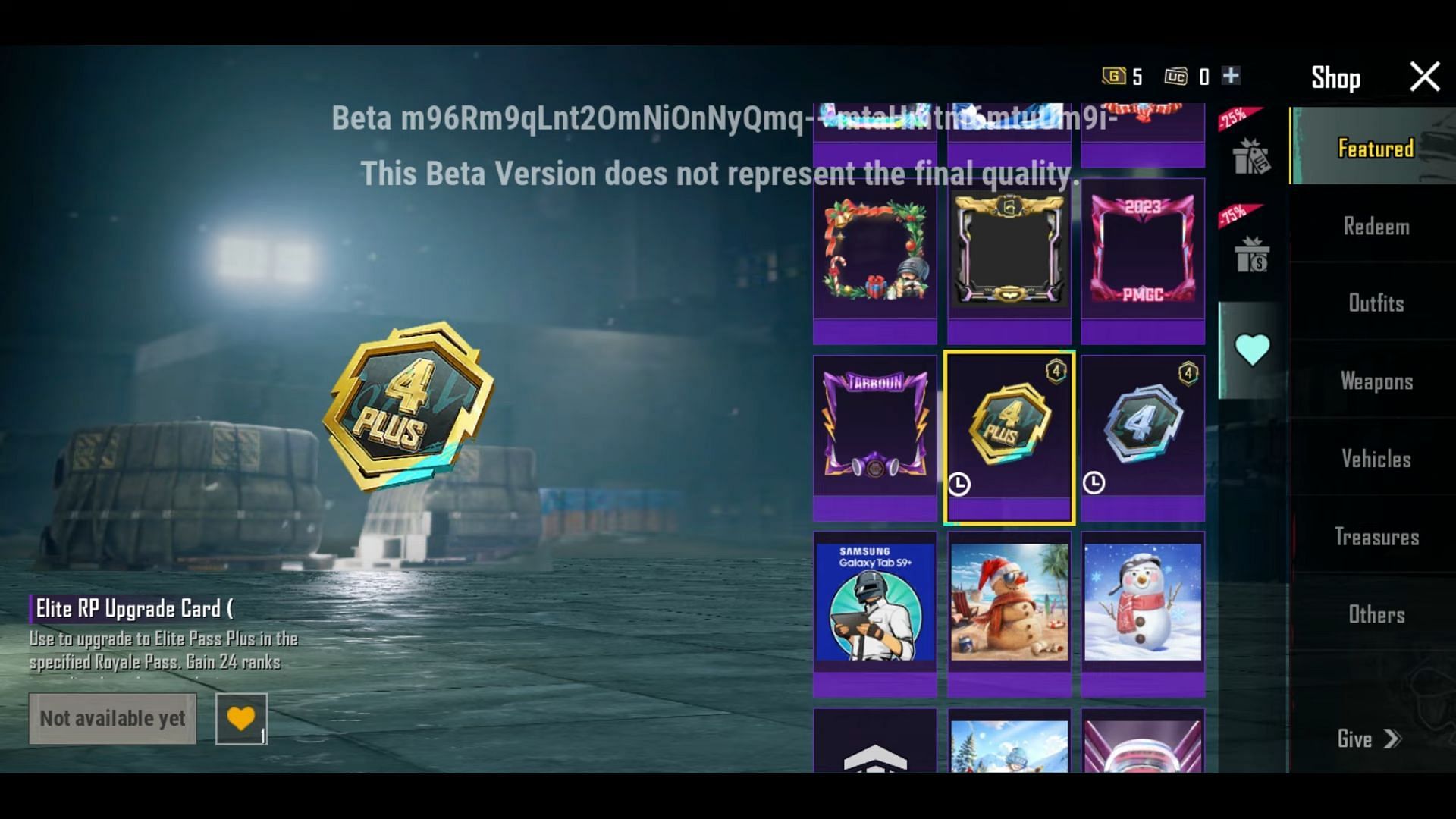 Like the previous installments of the Ace Royale Pass in this game, the A4 variant will also be of two types: monthly and full. If you go for the former, you will be able to unlock the rewards from level 1 to level 50 in the first leg and then level 51 to level 100 in the second month.
You can also buy the full version of the Royale Pass, which will cost you 720 Unknown Cash. Furthermore, the A4 Royale Pass will also have an Elite Plus version that will cost you almost 2,000 UC. You will get a few additional RP levels and an exclusive frame.
As far as the A4 RP's rewards are concerned, the leaks from Priyank1798GC have provided us with the following information:
At level 100, you are supposed to get a mythic outfit for the female character. Most of the clothing items in BGMI are for female characters. So, this is not surprising. The outfit will have an overall pink theme. You can change the color of this mythic outfit as well.
The theme of the general rewards of the A4 Royale Pass will be centered around winter.
At level 50, it has been reported that you will be getting an upgradeable DBS skin. This skin will be called Panthera Prime. Like the mythic outfit at level 100, the Panthera Prime DBS will have a pink theme. Unfortunately, you will not be able to change the color of this gun skin.
So, if you have not upgraded the UMP 45 skin that you got in this season's Royale Pass, it might be a nice idea to save the materials and Modification Material Pieces for the A4 Royale Pass. DBS is currently running wild in the BGMI meta and it would be beneficial for you to have a popularly used gun skin with a kill feed.
Edited by Soumyadyuti Ghosh