Perhaps the biggest news every Utah fan wants to hear is quarterback Cam Rising's return from injury. Rising has not played any games for the Utes this season, and there has been a lot of optimism among Utah fans about his return for the Week 7 game against the California Golden Bears.
The Utes are up against Cal in a crucial Pac-12 matchup after being handed their first defeat of the season two weeks ago by the Oregon State Beavers. Although the Utes have a 4-1 record, their star quarterback's absence leaves a lot to be desired. So, will he be available against Cal this weekend?
---
•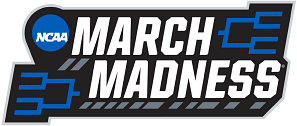 Will Cam Rising play vs. Cal?
Cam Rising's availability for the game against Cal is uncertain. The quarterback continues to recover from an ACL injury that has kept him out for most of 2023. However, he has remained close to the team, participating in practice and traveling.
In his absence, backup quarterbacks Nate Johnson and Bryson Barnes have filled in.
ESPN's Pete Thamel reported that Barnes will start against the Golden Bears. This effectively rules Rising out of today's game.
---
What happened to Cam Rising?
Rising suffered a major injury during the 2022 post-season campaign. He had to leave the game during the Rose Bowl in January when he tore his ACL. His expected recovery period was given to be within six to nine months. However, Rising has been on the sidelines for over nine months, and the fans' urge to see him back grows stronger.
Cam Rising enrolled at Texas in 2018 after coming out of high school. He redshirted his freshman year and transferred to Utah at the end of the season. He also redshirted his first season at Utah. Rising was up to compete for the starting job with Jake Bentley in 2020. However, he missed most of the season due to a shoulder injury.
Rising eventually got his opportunity as Utah's starting quarterback in 2021. He started 11 of the 13 games that season and passed for 2,493 yards and 20 touchdowns. In his second season as a starter, Rising led the Utes to the Pac-12 championship win, throwing for 2,939 yards and 25 touchdowns.
It is Cam Rising's last season of college football, and he needs to bow out with his head high. He also needs to return in time to have a good chance of getting picked in the 2024 NFL draft.