Following another series of expected and surprising results in Week 7 of the college football season, the AP Poll has been released once again. It has featured some expected and some surprising team movements.
Let's take a look at the current ranking and how much movement teams made in the poll.
AP Poll Top 25 after Week 7
•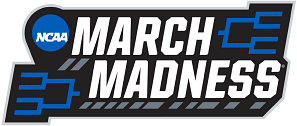 Georgia

Michigan
Ohio State
Florida State
Washington
Oklahoma
Penn State
Texas
Oregon
North Carolina
Alabama
Oregon State
Ole Miss
Utah
Notre Dame
Duke
Tennessee
USC
LSU
Missouri
Louisville
Air Force
Tulane
Iowa
UCLA
Review of the AP Poll Top 25
Notre Dame made the biggest upward movement in the new ranking after defeating USC 40-28 on Saturday.
The Fighting Irish moved six places up to rank 15th on the poll. Their opponent, USC, recorded their first loss of the season and saw them plummet to 18th, dropping a massive eight places.
Another massive drop in the poll was recorded by Louisville. The Cardinals found their way to the top with an impressive winning run at the start of the season. However, a defeat to unranked Pittsburgh saw them drop seven places on the ranking, plummeting to 21st place.
Oregon has maintained a steady upward move throughout the course of the season. However, after the loss to Washington on Saturday in the only top-10 encounter of the week, the Ducks dropped one place to ninth in the new ranking. Washington, on the other hand, moved two places up to fifth.
With an unbeaten run so far this season, North Carolina found themselves in the top 10 for the first time after defeating Miami in the ACC conference play, moving two places up.
Despite the uncertainties concerning their future in the college football landscape, Oregon State has done well so far this season. The Beavers moved three places to 12th following their win against UCLA on Saturday. The Golden Bears, on the other hand, dropped seven places to rank 25th on the AP Poll.
Notably, Alabama remains 11th on the poll despite the win against Arkansas. LSU moved three places to 19th following the victory over Auburn and Tennessee climbed up two places to 17th after defeating Texas A&M.
Georgia and Michigan have been the top two in the rankings since the preseason AP Poll. While there have been a lot of changes in the top 10 of the ranking, the Bulldogs and Wolverines still maintain their spot at the summit of the ranking, which could see them return to the College Football Playoffs.
Also Read: When does the AP Poll come out every week? Looking at possible changes after Week 1