LeBron James is reportedly ready to return next season with a vengeance. According to NBA insider Scoop B Robinson, James did not like the way Denver Nuggets coach Michael Malone whined about the Los Angeles Lakers receiving media attention during the playoffs.
Malone repeatedly complained in press conferences during the playoffs that his Nuggets team was not getting enough coverage. He wanted less talk about James and the Lakers and more focus on Jokic and his team.
Denver ended up sweeping James and the Lakers out of the playoffs in the Western Conference finals. Then, the Nuggets went on to win their first-ever NBA title by defeating the Miami Heat.
•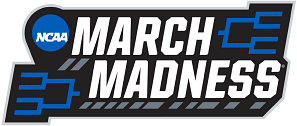 Robinson says he spoke to people close to James and they say James was pissed off by Malone's comments. Malone even took a few small shots, at James hinting he was past his prime and the league belonged to Jokic now. He will apparently use the perceived disrespect as motivation next season.
---
Will LeBron James return next season?
If B Robinson's sources are to be trusted, then LeBron James seems to be gearing up for a big return. The living legend hinted at a possible retirement following the Lakers loss to the Nuggets. He has not made any public comments on the matter.
It seems that the Lakers are moving forward with the expectation he will return next season. James has two years remaining on his deal, and is set to make $46.6 million next season. He then has a player option the following year, worth $50.4 million.
The Lakers will try to add pieces and retain their young core beyond their stars to run it back. LA will be a title or bust going into next season as LeBron James turns 39 years old.
They have decisions to make on multiple parts of their roster. Recent reports say they will try to re-sign D'Angelo Russell. They also already gave qualifying offers to Austin Reaves and Rui Hachimura, and will have the right to match any offer those two receive in free agency.
The Lakers are also pursuing free agents, including Bruce Brown, a member of the Nuggets team that just won the championship.
LA could free up some cap space by waiving Malik Beasley and Mo Bamba as their contracts are not guaranteed. They already picked up Jarred Vanderbilt's team option worth $4.6 million next season.