During Game 3 of the American League Championship series between the Houston Astros and the Texas Rangers the Astros wasted no time igniting the scoreboard at Globe Life Field in Arlington, Texas. Facing a 2-0 deficit in the series, the Astros were determined to turn things around and keep their championship hopes alive.
Despite a strong start from Texas Rangers ace Max Scherzer, who hadn't pitched in over a month due to a right arm injury, the Astros found their rhythm in the second inning. Yordan Alvarez, a key offensive force for the Astros, initiated the scoring by taking advantage of a wild pitch from Scherzer. With two outs and the bases loaded, Alvarez's sprint home marked the first run of the game, giving the Astros an early edge.
"Scherzer choking what's new." – posted one fan.
•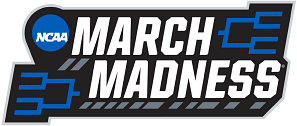 The momentum took a brief pause when Alvarez faced an injury scare, getting hit in the left foot area from Scherzer. However, showing resilience, Alvarez stayed in the game and positioned himself on third base, setting the stage for more action.
Martin Maldonado hit a two-run single after loading the bases.
The Astros capitalized on the opportunity, with Martin Maldonado stepping up to the plate and delivering a clutch two-run single. The collective celebration from Kyle Tucker, Mauricio Dubon, and Jose Altuve reflected the significance of these runs in a must-win game for the Astros.
"Mad Max is washed in playoffs." – Added another fan.
As the ALCS Game 3 continues, the Astros are looking to build on this early offensive surge to shift the momentum in their favor. With the series hanging in the balance, every play becomes crucial, and the Astros are determined to make the most of their newfound lead. The unfolding drama in Arlington promises an intense and closely watched contest as the Astros strive to claw back from their 0-2 series deficit against the Rangers.