Buck Showalter was blasted by the New York Mets faithful for bizarre decisions in the 2-1 loss to the Milwaukee Brewers on Monday. The Mets have a 35-43 record, falling eight games behind the .500 PCT.
Showalter was already under pressure for wrong bullpen calls that cost the Mets their game against the Philadelphia Phillies on Sunday. The Mets manager chose to not bring on relief pitcher David Robertson even though he was available. Jeff Bringham, Josh Walker and Vinny Nitoll gave away four earned runs in the eighth to blow a save and lose 7-6.
In the game against the Brewers, Showalter brought on Robertson at a time when they were losing in the ninth. Milwaukee had gone ahead thanks to a two-run home run in the sixth by Joey Wiemer. Justin Verlander starting for the Mets recorded five scoreless innings, but a underperforming New York offense cost them the game.
•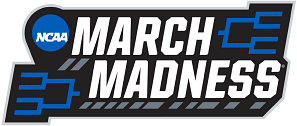 Francisco Lindor was the only one who scored off a sacrifice, driving in Starling Marte. Colin Rea, starter for the Brewers, went 6.1 innings, his longest spell on the mound this season, while Devon Williams got the save for his team.
Mets fans blasted Showalter for his poor choices as they took to Twitter to voice their displeasure. One said:
"I'm watching the Buck Showalter post game press conference and I need this man fired immediately."
Here are some of the top Twitter reactions:
---
Buck Showalter's press conferences further infuriating fans
It's one thing to own up to losses and take responsbility, but Buck Showalter doesn't seem to be showing any of it. When asked about possible solutions to the Mets' damaging 6-15 run since the start of the month, he said:
"Win," the manager said. "It's not complicated."
That's likely to infuriate fans who were expecting the MLB-record payroll of $355 million franchise to do better than being 16.5 games behind leaders Atlanta Braves.
The Metsies are 8.5 games behind the third National League Wild Card spot, a stark contrast from their 101-game winning season in 2022.