Jim Harbaugh is a fan of his quarterback, J.J. McCarthy. The Michigan Wolverines have dominated in their last few games, and that was enough for Harbaugh to see his potential. The Wolverines head coach believes McCarthy might rank higher than Tom Brady.
The junior quarterback showed flashes of brilliance in his sophomore year and has returned even stronger this season. And he has taken the Wolverines on a long winning streak, making them one of the few undefeated teams after a week.
Jim Harbaugh sees McCarthy as a once-in-a-generation talent at the moment. So what is it that he said about his QB?
•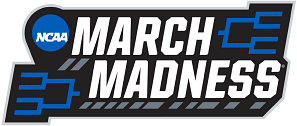 Jim Harbaugh sees greatness in J.J. McCarthy
Being the best quarterback in the school, Tom Brady has achieved no mean feat. And that is what Harbaugh thinks McCarthy will achieve once his career ends with the Michigan Wolverines. Harbaugh spoke at length about McCarthy in a press conference at the end of game Week 7 and gave him the best possible compliment.
"I feel like I stand corrected from what I've been saying the last several months, which is I think J.J. is a once-in-a-generation quarterback. J.J. has shown to be on the path to be the best quarterback in Michigan history," the Wolverines head coach told the press.
Harbaugh pointed out that the Wolverines scored in 61% of the drives with McCarthy under center, and that stat is enough to tell everyone his potential. And with the kind of record the Wolverines have this season, the head coach might be on to something.
The Wolverines redefine domination
Seven weeks into the 2023 college football season, the Michigan Wolverines are yet to lose a game. The margin of their wins keeps on growing with each passing week. They defeated the Indiana Hoosiers 52-7 in Week 7. In Week 6, the opponents were the Minnesota Golden Gophers, and the scoreline was 52-10.
McCarthy has thrown 1,512 passing yards in the seven games and scored 14 passing touchdowns for the team. He also has 160 rushing yards and three touchdowns on foot. And the Michigan junior has just turned the ball over thrice this season.
Tom Brady couldn't achieve much with the Wolverines and had to wait for his chance in the NFL. Can McCarthy shine in Michigan, fulfill his coach's prophecy and take the Wolverines to new heights before taking over the NFL as Brady did?
Edited by Abhimanyu Gupta