Christian Wood signed with the LA Lakers this week on a veteran minimum deal worth $5.7 million. His signing is getting praise across sports media as the Lakers continue their offseason of smart additions and transactions.
"I love the signing," longtime NBA reporter Rachel Nichols said on Fox Sports' "Undisputed." "This is low risk with a potentially very high reward."
Nichols liked how the big can play from anywhere on the floor. The versatility will be helpful alongside LeBron James who often operates from the point position despite his size.
•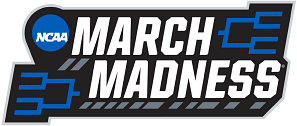 "(Wood) is a floor-spacing big, and that is a very coveted guy in the NBA. And you are getting him on a minimum contract" Nichols said.
Nichols also likes how he is reuniting with his old coach in Darvin Ham, although Wood only played 13 games for the Milwaukee Bucks during the 2018-19 season.
How will Christian Wood fit with the LA Lakers?
Wood will add to the Lakers' extremely deep frontcourt. He will join the second unit, backing up Anthony Davis and Rui Hachimura. He joins other big man addition Jaxson Hayes in the rotation.
Some have said he could start at the five for the Lakers, allowing Davis to play more at the four. It is a move Davis reportedly desires. According to Nichols, he does not want to play at the center position as much anymore due to the extra contact and style of play required.
"I know Anthony Davis does not necessarily want Wood on the second unit," Nichols said. "The reporting is that he went to the Lakers and said he played too much at the five last year. He played nearly 100 percent at the five, which he has never done before in his career."
To Davis' potential dismay, Jovan Buha of The Athletic reported that Wood will not start. The Lakers instead will likely go with Davis and Hachimura alongside James as the starting frontcourt much like they did during the playoffs.
Wood certainly helps the already strong Lakers roster. He poses a few issues, including one big problem. The newly signed Laker is not great on the defensive end.
"Questionable defender is a nice way to put it," Nichols said. "He will potentially be on the second unit. That is the best place to put him so he is facing other second-unit guys so those defensive weaknesses won't be so glaring."
The Lakers played some of the best defense in the league and will not want Wood to disrupt that style. Therefore, he will likely fit better coming off the bench to spell Davis and provide a big offensive threat in a backup role for the loaded Lakers roster.
Edited by Joseph Schiefelbein