Roman Reigns has been AWOL from WWE since last month, with the wrestling world awaiting his reaction to the fact that Jey Uso has officially left the family and moved over to RAW.
Jimmy Uso appears to want back in The Bloodline, but Roman Reigns has strangely shared an interesting update on his Instagram story ahead of Jey Uso's return to RAW.
The update can be seen here, where Reigns pushes to be acknowledged, as usual.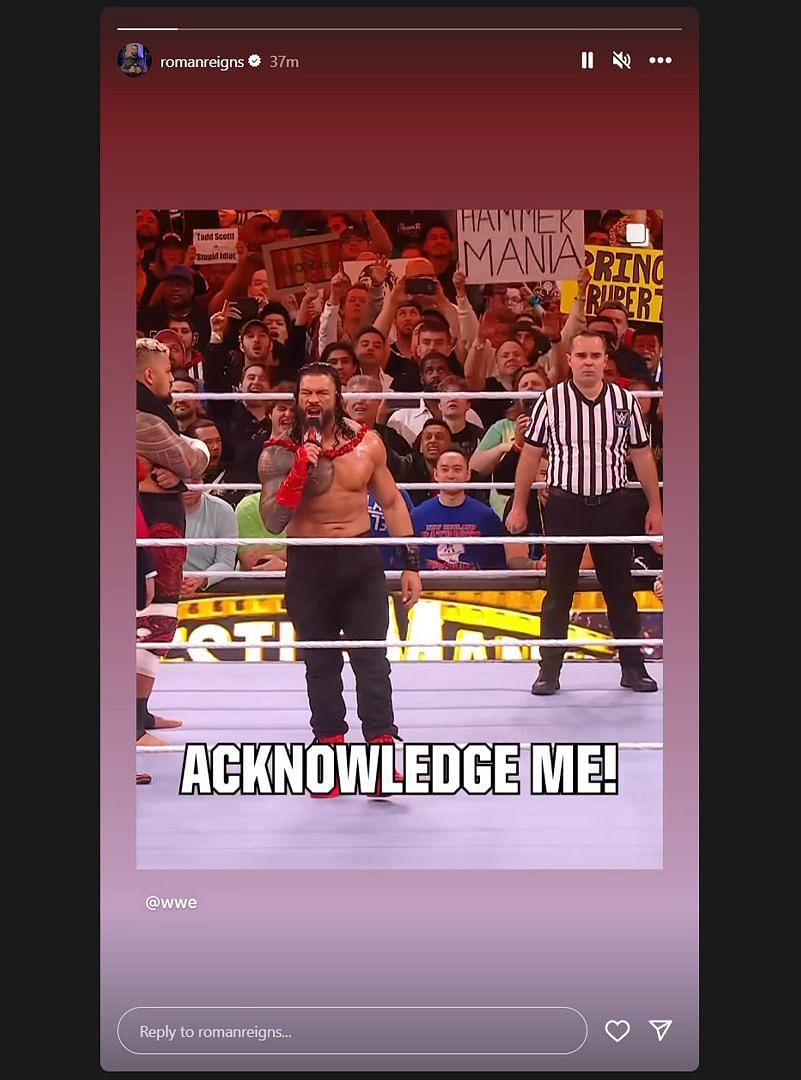 It's unclear who the message is aimed at, but it seems that Reigns has chosen to share it just hours before Uso's return to the red brand as a singles star. Jey announced on his own Instagram story that he would be part of tonight's show, and there are now rumors that WWE has high hopes for Jey Uso as a singles star.
How will Jey Uso fair without Roman Reigns tonight on WWE RAW?
Since Cody Rhodes announced that Jey Uso was now a member of the RAW locker room at Payback, the rumor mill has been churning with many potential feuds for the former Undisputed Tag Team Champion.
This includes him joining back up with Sami Zayn after the two stars originally linked up in The Bloodline. There is also the fact that Zayn took away his Tag Team Championship at WrestleMania, which means that he could instead step into a feud against Zayn.
WWE fans appear to be behind the idea that Jey Uso should be the man to dethrone Gunther if Chad Gable is unable to do the honors tonight on RAW. A major singles championship would prove he was right to abandon his family and instead make a name for himself as a solo star.
Do you think Jey Uso will make an impact on WWE RAW? Share your thoughts in the comments section below…