Sauce Gardner might have been on the sidelines today but he did not hestitate to troll A.J. Brown after the Philadelphia Eagles lost to the New York Jets to ruin their perfect record so far.
Before the game, the Jets cornerback had been ruled out following a previous concussion and had commented that he was disappointed because he felt fine. A.J. Brown had responded to that with a meme that targeted his statement.
But after the loss, Sauce Gardner had no reason to hold back further. He got on X, formerly known as Twitter, and clapped back at him with the same image. He captioned it:
•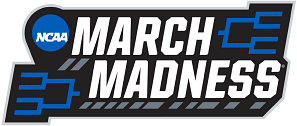 "That getback a mf"
Sauce Gardner's absence does not slow the Jets but Eagles struggle despite A.J. Brown's presence
Sauce Gardner was not present today along with D.J. Reed for the New York Jets. They were facing the Philadelphia Eagles, who were undefeated this season. It could have gone very wrong for them but it worked out perfectly in the end.
The Eagles were limited to just 14 points on offense. That was not due to A.J. Brown's lack of effort, though. He got 131 yards on seven receptions. It was his second-highest output of the season, beaten only by his 175-yard performance against the Washington Commanders, when he also scored two touchdowns. He had 18.7 yards per attempt, which was his third-best for the season.
The problem, though, was the turnovers by his quarterback Jalen Hurts. Even without Sauce Gardner for the Jets, he threw three interceptions in the game today. He was also sacked twice for 12 yards, showing that the Jets defense does not need to depend only on its big name players to perform. The Eagles quarterback ended up with a passer rating of 59.5.
It was a sobering experience for the Philadelphia Eagles, who were expected to come away with a win today. It must have also reinforced the frustration of the Jets fandom, who will be wondering if someone like Aaron Rodgers was available to lead their offense when they have such an elite defense.
The Eagles can take this as a blip as their 5-1 record is still the joint-best in the NFL after the San Francisco 49ers also lost today. The Jets are now at an even 3-3 and it will give them a lot of confidence that they can come out of a strong AFC East division and still qualify for the playoffs, even if that might come via the wild card route.