Shaquille O'Neal is one of the most noticeable people on the planet. The former NBA champion is a global star. O'Neal has a reputation for being a kind-hearted philanthropist and is often seen interacting with fans, regardless of where he is. As such, the former LA Lakers star finds it difficult to kick back and relax.
During a recent interview with GQ Magazine, O'Neal revealed how his celebrity status and huge frame make relaxing in swimming pools difficult. Especially when those pools are in a hotel. Instead, O'Neal prefers to spend his time in the lobby.
"I'm a gift shop guy," O'Neal said. "I'll glance at the bar, but I'm not a heavy drinker. I sit in the lobby and do my thing. When I'm in Beverly Hills, I always stay at the Four Seasons. They got a nice bar, nice restaurant. I'm frequently down there. I don't go to the pool, because if I take my clothes off, people go crazy. I'm getting sexy. Thirst trap Shaq."
•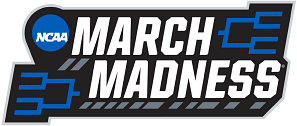 O'Neal is 7-foot-1 and roughly 325 pounds. Having such a mammoth human in a regular-sized swimming pool is certain to draw attention, especially if he is swimming with speed. As such, it makes sense that O'Neal would rather relax in the lobby, where he can be a little bit more inconspicuous if that's possible.
---
Shaquille O'Neal doesn't drink in public
Shaquille O'Neal has a net worth of over $400 million. The former NBA star is a shrewd businessman who has made countless intelligent investments since calling time on his playing career. O'Neal reportedly owns as many as 155 Five Guys Burger & Fries, nine Papa John's, 17 Auntie Anne's pretzels and a few Krispy Kreme restaurants, among other ventures.
However, O'Neal still remembers some sage advice his father gave him during his youth, which is why he doesn't drink in public.
"I do drink, but not in public because I can't do nothing to jeopardize my mother's empire," O'Neal said on an episode of #DrinkChamps on the Revolt podcast. "…So if I'm at the house I'll drink, but I'm not going to drink at a restaurant and jump in a car… cos my father always used to tell me, 'If you mess the money up, your mama ain't going to have no house, if you mess the money up, your mama ain't going to eat.'"
O'Neal is also a talented DJ and has been seen "spinning the decks" at multiple music festivals over the past few years. Still, it would appear O'Neal has presided over the music sets while sober to ensure he isn't putting his mother's empire at risk.
Nevertheless, it's highly likely that some of O'Neal's former LA Lakers teammates could share some drinking stories of the former superstar big man.