Shaquille O'Neal has a golden rule when interacting with fans. The former Los Angeles Lakers superstar is well-known for his kind-heartedness when interacting with the public.
O'Neal has spent countless hours meeting fans from around the world and isn't adverse to being stopped in the street for a quick photo opportunity or to give someone a signature.
However, during a recent interview with GQ magazine, O'Neal revealed the one time that he will decline a fan's request: while he's eating. The NBA champion did note that there are some exceptions, however, most notably for children or the elderly.
•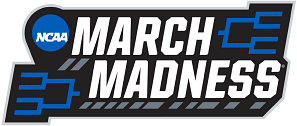 "Only time I say no is when I'm eating," O'Neal said. "Let me get done eating and I'll take care of you. I always say yes to kids, always say yes to elderly people, always say yes to people that are extremely nice. Rarely do I say no. But if I'm eating a meal with the boys and you come over? I don't want to be touching hands when I'm eating my big chicken sandwiches."
Part of being in the public eye means having to deal with eager fans who are excited to see you, especially if the encounter happens by chance. However, O'Neal's one rule is fair, especially as it's linked to personal and food hygiene, something everybody should be cognizant of.
---
Shaquille O'Neal doesn't use hotel swimming pools
During the same interview with GQ Magazine, Shaquille O'Neal was asked how he handles being in a hotel, given his unmissable size and celebrity status.
The former Los Angeles Lakers and Miami Heat champion noted how he tends to stay away from swimming pools, spending his time in the lobby area instead.
"I'm a gift shop guy," O'Neal said. "I'll glance at the bar, but I'm not a heavy drinker. I sit in the lobby and do my thing. When I'm in Beverly Hills, I always stay at the Four Seasons. They got a nice bar, nice restaurant. I'm frequently down there. I don't go to the pool, because if I take my clothes off, people go crazy. I'm getting sexy. Thirst trap Shaq."
Still, as long as he isn't eating, O'Neal would likely still be willing to take a quick picture or scribble his autograph on a napkin.
He does have a point about the swimming pool, too. O'Neal is 7-foot-1 and weighs over 300 lbs. It would be almost impossible to miss somebody of his size entering the pool, at which point he would likely be inundated with cameras and fans. It makes more sense to relax in the lobby and watch the world go by.