Stephen A. Smith was left stunned by Shannon Sharpe after the latter left his 'GOAT' pick, LeBron James, out of his top 5 list. Sharpe has been in James' corner for as long as anyone can remember. However, the NFL Hall of Famer kept his equation with the LA Lakers superstar aside when naming his top 10 players for the upcoming 2023-24 NBA season.
On the other hand, Smith, who considers James the second-best player of all-time behind Michael Jordan, placed LeBron fifth on his list. Both turned out to be surprising choices, which many would've thought should've been the other way round. Smith couldn't help but express how shocked he was when he saw Sharpe's list and where he placed LeBron.
"Hold on, I can't breathe," Smith said on 'First Take'. "You don't have LeBron James in your top 5? You don't have 'GOAT James' top 5? You, Shannon Sharpe? You okay? I can't believe."
•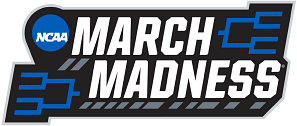 Sharpe didn't take long to explain why he ranked his favorite basketball player outside his top 5 list. He pointed out James' injury-related issues over the last three years led to him placing the four-time MVP seventh on his list.
"I gotta get 65 games out of him. I got to. In the last couple of years, I haven't been getting that. You can't keep getting me 55 games. I need more. I demand more."
Shannon Sharpe isn't too far from his assessment of LeBron James' rank based on his availability. It's a significant criterion for top players around the NBA. Several players face a steep drop in their value if they aren't reliable enough, so this seems like a fair call.
---
Looking at how Stephen A. Smith and Shannon Sharpe's list looks around LeBron James
Stephen A. Smith placed LeBron James right in the middle of his top 10 list at No. 5. The ESPN analyst considers Nikola Jokic as the best player, followed by Giannis Antetokounmpo at No. 2, Steph Curry at No. 3 and Joel Embiid at No. 4. Meanwhile, Kevin Durant, Jayson Tatum, Luka Doncic, Shai Gilegous-Alexander and Anthony Davis round out his top 10.
Shannon Sharpe also had Nikola Jokic and Giannis Antetokounmpo as his top two players, with the former No. 1. The following list was mostly different to Smith's. It went in this order: Embiid, Doncic, Curry, Tatum, LeBron, Durant, Gilgeous-Alexander and Anthony Davis. These players have become the consensus top 10 nominees for this season.
LeBron James' inclusion continues to prove to be a testament to his greatness. He's one-of-one among players who have played 20+ seasons to be mentioned among the league's best at this stage of his career. 'King James' continues to put up the numbers needed to maintain his position among the best. He averaged 30.3 points per game in 2021-22 and 28.3 points last season.