There was a rumor that Jordan Spieth asked Barack Obama about the existence of aliens during a golf round with Stephen Curry, NBA MVP and avid golfer. There were other players there, but Spieth got the headlines for allegedly asking the former president about alien life.
Curry played with Spieth, Barack Obama, and a couple of other players in what was described as an excellent round of golf. During that round, the NBA legend got a chance to talk to Spieth and asked whether or not the rumor was true.
Curry laughed and said:
"I can confirm, yes, I can. That was amazing. It's like, when you get time with the 44th president of the United States, I would be ashamed if you didn't ask that question. I mean, you gotta shoot your shot, right?"
Curry didn't reveal what President Obama's answer was, though it's likely that he told Spieth there weren't any aliens. So far, no alien life has been discovered and if there has and it's been covered up, a PGA Tour player wouldn't be told about it.
Spieth probably asked the president a lot of questions, but the existence of alien life certainly stole the show. It is also rumored that Spieth's question threw the former president off so much that he shanked the next shot.
Whether or not that was the golfer's goal or if he was truly curious about whether or not Obama had insider information on the existence of aliens remains to be seen.
---
Jordan Spieth in awe of Tiger Woods
There's a lot to admire about Tiger Woods, the 15-time major champion and 82-time PGA Tour winner. He's considered the best golfer of all time and has a devoted fan base.
Jordan Spieth is often found in awe of the legendary golfer. In 2014, Woods wasn't having the best year but there was still pressure for him to be picked for the Ryder Cup.
Rather than play and potentially hurt the team (he also had injuries at the time), he withdrew and made the decision for the US team. Jordan Spieth believes that speaks to Woods' lack of ego:
"Tiger is not getting any credit for how involved he was and how selfless it was for him not to come for almost that very reason, and he recognized it. For somebody that great — I don't feel he has an ego."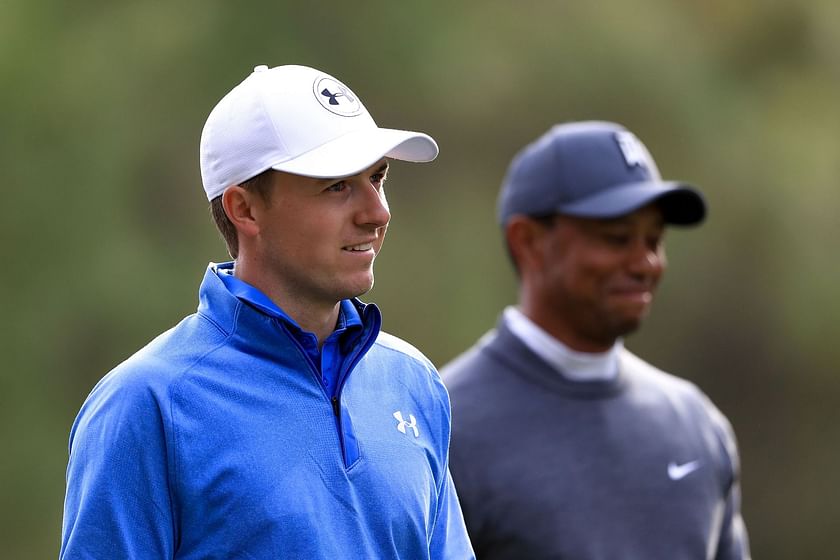 He continued on the podcast with Scottie Scheffler:
"He wants to win, and he felt like the best case was to not be a distraction by going, but I mean, he was super involved. I don't know if people really realize that."
This year, Woods won't be on the Ryder Cup either. He's been in rough shape recently, not playing all that well, and is well past his prime. He's also recovering from surgery which has kept him out of all majors this year save for the Masters, which he withdrew from after making the cut.