Phil Mickelson is supremely confident about the ranks of LIV Golf players growing. When asked about whether or not he thought more people would defect from the PGA Tour or even the DP World Tour, he was blunt. He doesn't think it will happen; he knows it will.
Mickelson said via NUCLR GOLF on X:
"Do I think that? No. I know that's going to happen. When players look at LIV, they are wanting to be a part of it. Everybody here is happy and enjoying what we are doing and enjoying the team aspect of it and enjoying each other and the camaraderie and enjoying playing golf globally and all the benefits that come with playing this tour."
He continued:
"So there's a lot of players that see that and want to be a part of it. The question is, you know, how many spots are available. There's a lot more players that want to come than there are spots."
Mickelson has seen a lot of big-name players come over to LIV Golf. Brooks Koepka, Bryson DeChambeau, Talor Gooch, Paul Casey, and Dustin Johnson among others have already joined.
There aren't a lot of rumors as to who will be next, but Mickelson certainly believes there's a very good chance that a lot more names will flood in. It's possible that the merger has an impact on this.
With the merger between PIF and PGA, there's a much more amicable relationship between the two, and the stigma of going to LIV will not be as strong. If players were considering the switch but didn't go ahead due to potential backlash, they may feel more confident in doing so now.
---
Phil Mickelson anticipates change around LIV Golf
Right now, it is impossible for LIV Golf members to earn any OWGR points. They can't rank up on the list and were recently denied their request. They also have a tougher time qualifying for major tournaments.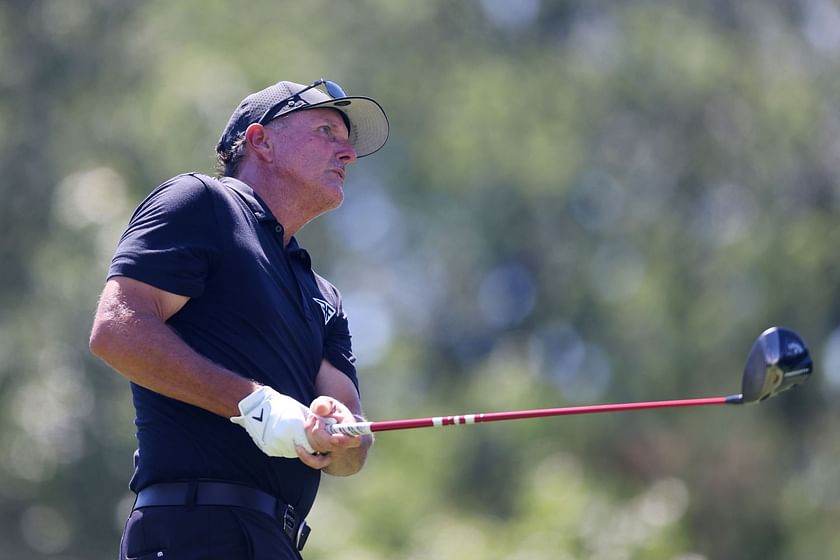 Phil Mickelson discussed this via Golfweek:
"I think that the majors need to protect their product, and there's probably other ways that they can do that by creating slots. If they want to make sure they have the best fields in golf, they could create vehicles for players on LIV to play in majors where they don't have to use the OWGR, which would undermine the TV contract and revenue of the PGA Tour if they gave points to LIV."
He continued:
"But I do want to bring to light as to why exactly they are doing what they are doing. It's not what they are putting out there on the front page. There's a lot more going on behind the scenes as to the importance of us to the getting points to the PGA Tour."
Phil Mickelson wasn't surprised by the denial of OWGR points. He believes there's more at play, and he isn't all too worried about it.
Nevertheless, Mickelson has evidently become a spokesperson for the rebel tour. That may not change in the future, especially if it continues to grow.