With less than two months remaining until the start of the 2023-2024 season, there are still several NBA free-agent centers available who can offer veteran leadership to young teams or make valuable contributions to a championship-caliber squad.
The list of available free agents may not be particularly exciting, but there are still some notable centers worth monitoring. Here are five of the most intriguing free-agent centers who have not been signed as of now:
#5, Serge Ibaka
•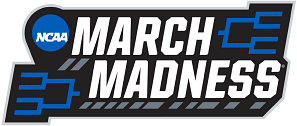 Serge Ibaka's impact has diminished since his time with the Toronto Raptors, where he achieved championship success alongside Kawhi Leonard. During his recent season with the Milwaukee Bucks, he recorded modest stats, averaging 4.1 points and 2.8 rebounds in just 11.6 minutes per game.
Although his shot-blocking prowess, a highlight of his prime, has waned, he retains the ability to offer valuable veteran leadership to a team.
#4, Gorgui Dieng
In the latter part of his career, Gorgui Dieng incorporated the 3-point shot into his repertoire. In the 2020-2021 season, he displayed his long-range ability by shooting an impressive 47.9% from beyond the arc on 2.2 attempts per game. However, his 3-point shooting declined to 28.0% with the San Antonio Spurs last season.
Nevertheless, he maintains a career 3-point shooting percentage of 35.5%, making him a viable option as a third-string big man for teams aiming for success.
#3, Tristan Thompson
Tristan Thompson's addition to the LA Lakers roster came as a late signing. But he delivered a surprise by showcasing his defensive abilities during the playoffs last season, notably in the series against the Denver Nuggets, even though his team ultimately lost in four games.
The series served as evidence that the former NBA champion still can make valuable contributions to a successful team, whether it be through his on-court performance or his off-court presence and leadership.
#2, Dewayne Dedmon
As Dewayne Dedmon started to age, he has struggled to keep up with the ever-increasing pace of the NBA. At 34 years old, he may be a defensive liability due to his inability to keep up with the fast-paced game.
However, when utilized in limited minutes, he can still offer valuable height, and if he can rediscover his shooting form from his time with the Atlanta Hawks, he could provide a bit of scoring for a team coming off the bench as a big man.
#1, Bismack Biyombo
Bismack Biyombo has experienced a career resurgence while playing for the Phoenix Suns in recent years. Known for his shot-blocking and rebounding prowess, the 31-year-old Biyombo can inject a burst of energy into any team when called upon as a backup.
Edited by Joseph Schiefelbein