A fresh set video from the production of Venom 3 has spilled the beans on a substantial link to Spider-Man from Marvel's Cinematic Universe (MCU). The shooting of the third episode of the Venom saga, helmed by Tom Hardy, has just begun in Cartagena, Colombia. The initial glimpses of the set are adorned with Day of the Dead festive decorations.
Another video has captured Hardy, hinting that the movie picks up right after the fallout from Let There Be Carnage. This puts the central anti-hero, Venom, on the lam following his face-off with Cletus Kasady.
As the story unfolds in Venom's sequel, Eddie Brock, played by Hardy, while enjoying a secluded resort vacation, is abruptly yanked from his universe into the MCU due to a misfired spell by Doctor Strange. His stay in the MCU universe is short-lived as he gets repatriated to his timeline in the post-credits Spider-Man: No Way Home post-credits scene.
---
Tom Hardy's Eddie Brock continues his journey in Venom 3, hinting at a Multiverse connection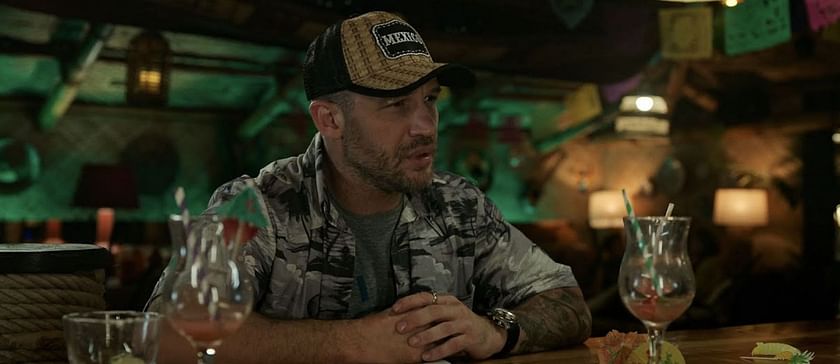 An intriguing connection between Marvel Cinematic Universe's Spider-Man is set to continue into Venom 3, unveiled in a new set video posted by Twitter user Almupg80. The subtle yet significant detail lies in the attire of Tom Hardy's character, Eddie Brock – a seemingly innocuous t-shirt.
The set video can be viewed below:
Upon closer inspection, observant fans may recognize this shirt, emblazoned with "The City" logo of NBA's Golden State Warriors, from the post-credit scenes of Venom: Let There Be Carnage and Spider-Man: No Way Home. The continuity of this garment points to a significant narrative progression in Venom 3.
The storyline for the upcoming installment appears to carry on immediately from No Way Home, where Eddie is catapulted back into his original universe. Further evidence is provided by Tom Hardy himself, who shared an Instagram photo from the set, affording us another peek at the notable shirt.
---
Venom 3 is unlikely to feature Spider-Man, but Multiverse exploration takes center stage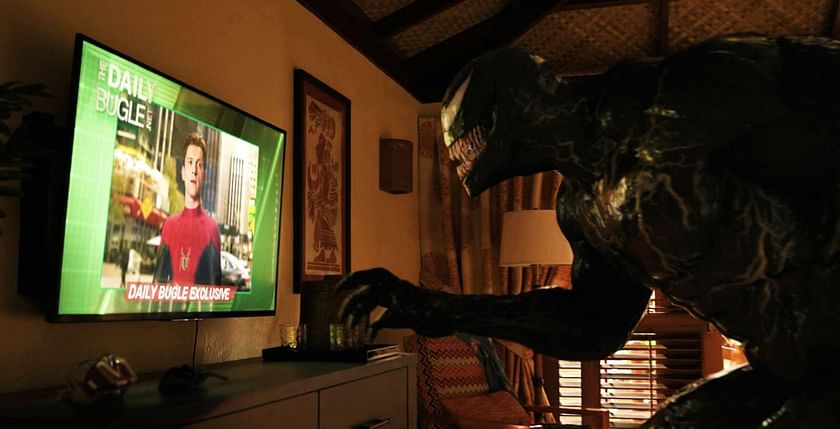 Despite fervent fan wishes, the likelihood of Tom Holland's Spider-Man gracing Venom 3 remains doubtful. Though there have been abundant suggestions, no substantial proof has emerged yet to support a face-off between Hardy's Venom and the MCU's web-slinger.
Such a groundbreaking event, if planned, would undeniably be plastered across news headlines by now. However, the narrative continuity from No Way Home's post-credits scene could make it challenging for the film to bypass any Multiverse discourse entirely.
Keeping in view Venom's recent foray into extradimensional spaces, his Multiverse encounters might emerge as a key element this time around. It's conceivable that Sony had more expansive plans beyond No Way Home when they initiated Venom's Multiverse consciousness.
Moreover, the exploration of parallel realities could potentially create opportunities for Sony's Venom to engage with a different incarnation of Spider-Man, beyond the oversight of Marvel Studios.
The anticipated release window for Venom 3 is October 2024.
Edited by Rachel Syiemlieh