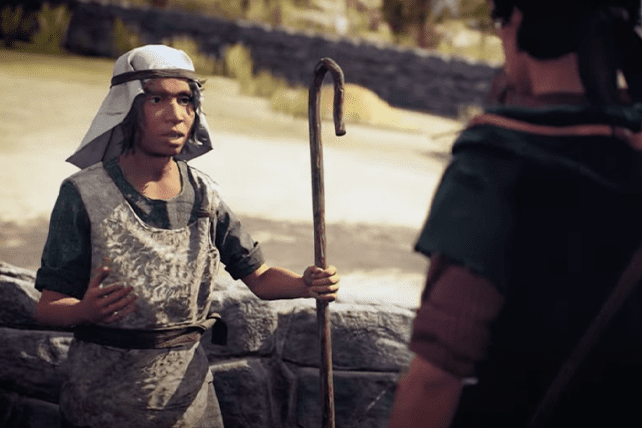 "Gate Zero," an immersive Bible-themed video game, has surpassed its Kickstarter crowdfunding goal, raising over a quarter of a million dollars in just over a week.
"The game starts out in the year 2072 in the dystopian world of Terrapolis. You and your cousin Hector receive a cryptic mission from your eccentric late grandmother. She offers the chance to win her whole inheritance if you unlock the secrets of her mysterious 'pearl,'" says the game's website. "You and Hector decide to solve this mystery by going back to the source in his time machine, Gate Zero."
Once transported to first century Israel, gamers can interact with well-known stories within the New Testament gospel accounts, whether by helping Mary and Joseph search for a 12-year-old Jesus in Jerusalem or standing in the crowd as Pontius Pilate argues that Jesus should be released rather than crucified. 
The game also allows players to "discover 1st century Israel and learn the cultural and historical significance of the time," as well as "witness the conflict between social groups, sneak into forbidden areas and avoid danger."
RELATED: Millennial Pastor: Critique Video Games as a Serious Art Form

The team of developers, who are located in Oslo, Norway, set a goal to raise roughly $218,000 (€200,000). At the time of this writing, they have raised over $272,000.
Arve Solli, one of the game's creators, told Faithwire that he hopes the game will serve as an innovative way to encourage people to engage with the Bible. 
"We really want to dive into creating a game for the younger generation to be able to experience Jesus and to be able to get familiar with the stories and the events from the Bible," he said. "This game might be the only Bible some people read."
"We want to take players back to zero, and make them able to dive into this huge world of the biblical stories and events," he added. Emphasizing what he sees as a specific need for Bible-themed games, Solli pointed out that the gaming industry is "bigger than both the music and movie industries combined."
On the game's crowdfunding page, a number of contributors voiced their excitement about Gate Zero. 
RELATED: 'Online Missionary' Streams Video Games, Bible Studies To Reach Internet Audience
"I am genuinely glad that this game is coming to fruition," one wrote. "People can experience the gospel in a different way!"