Weddings are a huge source of income for hotels and resorts, with some large city hotels counting for as much as 15 percent of their business from social events, this figure goes up to as much as 45 percent in resorts based in the tourist destinations of the country. With the lockdown and of course the clamp down on large social gatherings, this market has run dry. What lies ahead for the wedding events market? We spoke to those in the wedding and social events business.
Mukta Kapoor, from Old World Hospitality Group who have a Yuna Weddings, division began by telling us it would be difficult to put a figure on how many cancellations there have been. Yuna Weddings did a lot of pre and post wedding events at the Habitat Centre in New Delhi and all those have been cancelled.
"April 13 onwards a lot of weddings were planned till the end of the month. A big wedding planned for April 26 is still being contemplated (when she spoke with us). If the lockdown is lifted on April 15, we will still do just the pheras and the celebrations will happen later," she added.
Kapoor said that budgets for complete wedding planning began from Rs 50 lakh and went up to whatever the client wanted.
Her company also did events where they did just catering and décor. Their company's luxury catering was done by Indian Accent on Location and cost from INR 4000 per head, upwards.
Décor was completely dependent on the clients can could cost upwards of INR 20 or 25 lakh, she added.
"Delhi NCR is one of the biggest wedding markets and April was part of the season. We would be doing upwards of 25 functions now, instead, we are planning just one," she said, implying even that may not happen due to the lockdown and public gathering rules.
Mumbai-based Trrishant Sidhwaani, Director, DreamzKrraft – The Wedding Company told us, "We had confirmed business for over 5 destination weddings and a few local events between April to June this year and all of them have been pushed due to coronavirus".
New dates have not been decided as yet because the situation is not very clear as to how things will be even after the lockdown has been lifted, he added.
"There is speculation that mass gatherings will be avoided for a longer period of time post the lockdown. So, for now, we are indefinitely postponing these events but we hope that the weddings are able to take place between August – November this year," Sidhwaani said.
In his view, the amount of business post-lockdown will be limited till the wedding season begins. In India, the wedding season tapers by the end of June and then there are no muhurat dates until the end of October.
"As a business we have taken a big hit in terms of cash flow management. But we expect a lot of the weddings that were confirmed for the first quarter of this year to be held in the third and fourth quarter, towards the end of the year. We also have a lot of enquiries for the next season and so we expect it to be a lot bigger than what it would be without the lockdown," he said.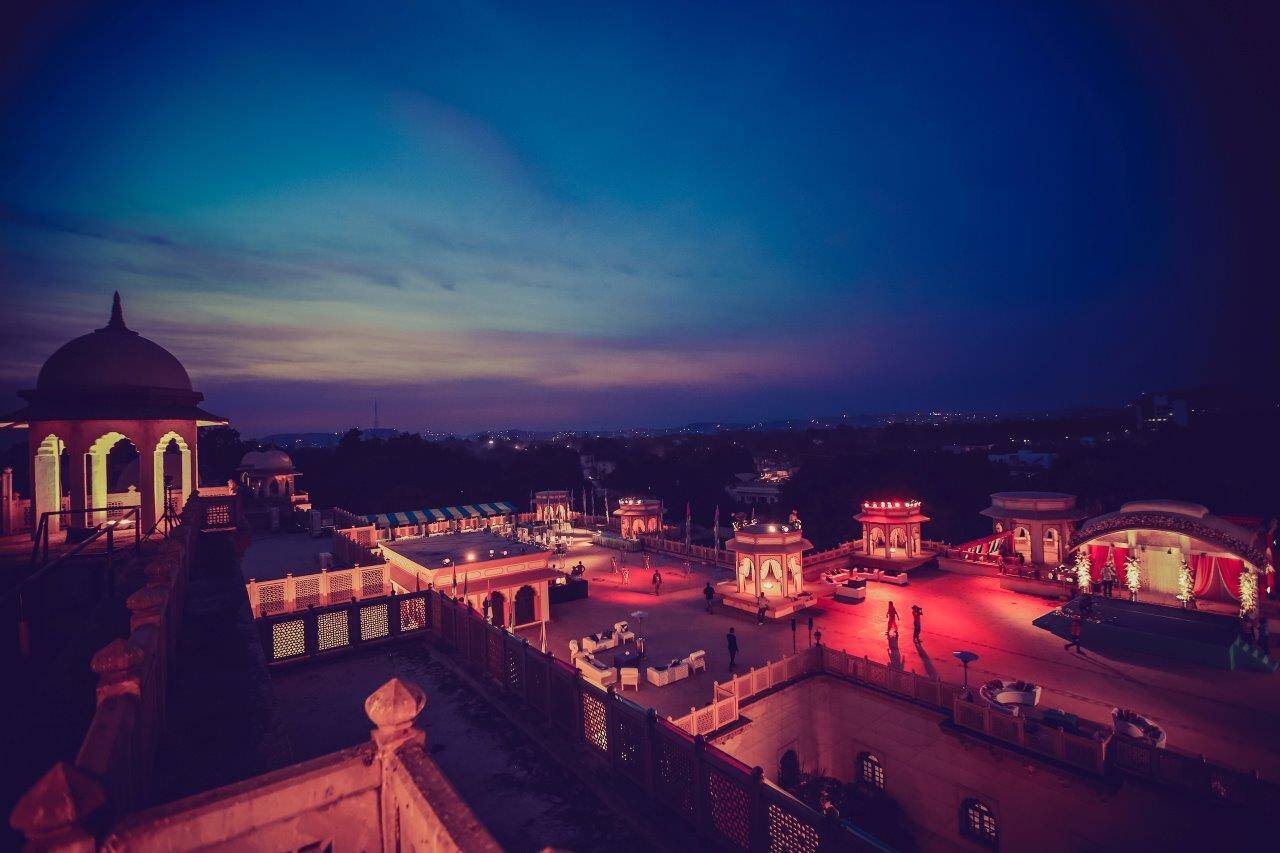 Wedding celebrations in India are big, as we know, and the nature of these celebrations will probably change; but time will tell. Most clients are not yet ready to discuss their weddings at this point of time as they are unsure of when and where they will get married.
"My expectation of the change is that people will go for much smaller gatherings and the scale of the wedding may be either the same or come down by a bit, but the number of people attending will most probably be a lot lesser than what it would be without the coronavirus situation," he added.
Divya Chauhan, who along with Vithika Agarwal is a managing partner of Bengaluru-based DivyaVithika wedding planners told us about the wedding market in her part of India.
Since much of her clientele are from abroad and usually come into the country to hold social functions, their events are usually spread across the many five star resorts around Bengaluru or hotels in the city.
"We did have a lot of enquiries for April to July. Bengaluru is a favourite destination with NRI families. Right now, we are seeing the November to December functions trying to move their events to February-March, 2021, or scale down their events," she said.
"What I feel, the way things are going, is that most weddings which have India based guests may happen once the lockdown is lifted, maybe June or July," she said, adding that many of her clients were NRIs and their social weddings were geared to when they could get leave.
"In South India when the guest list is primarily from India, the weddings will definitely happen. A lot of Christian and Muslim weddings happen around this time (May-July), so those will not happen, but get pushed towards the end of the year," Chauhan added.
Unlike weddings in the north, the spends on weddings in the southern part of the country consider budgets of up to INR 1 crore as the upper limit usually, compared to INR 5 crore plus for a Delhi event, she told us.
The fallout is also massive on ancillary industries and vendors to support this huge chunk business which is made up of wedding events.
Gaurav Makhija owner of Casafleur Events in the NCR, said that everything was shut down, though this was more a shoulder period than peak season.
"April used to be good for business. We were getting calls until a few days before the lockdown, but suddenly it dropped because people are not sure about the situation," he said.
Initially even after the lockdown they were getting calls for meeting, but now people are looking at when things settle down, he added.
"This season we were busy with three destination weddings in March which have all been cancelled. Much of the money given as advance will be adjusted. The events have been postponed as of now, so we will adjust the money paid with the cost of the event when it happens," Makhija said.
Ankur Chawla, from One Fine Meal, a company which curates and does outdoor catering, based in New Delhi said 12 of 14 events which were booked have been cancelled.
"In April, we aren't calling clients and they are also not calling us. March and April are completely dead. May, June and July are as it is totally dry and we survive on corporate business and that looks totally blank", he told us.
"The cash has gone out of the system. The people with money are not spending at the levels they were pre-pandemic. Weddings that will happen in winter won't be as elaborate as before, I feel. I am 100 percent sure wedding and catering ancillary businesses are all suffering," Chawla added.
Personally, Chawla said he had paid his salaries and rent for the month, but what lay ahead he didn't know.
"I have no idea whether the people who have left for home will return as they are very scared when they had left," he confessed.