Detroit Lions safety Brian Branch suffered what seemed to be a non-contact injury on his NFL debut against the Kansas City Chiefs. The second-round pick of the 2023 NFL Draft had a stellar debut until his fourth-quarter exit.
Branch suffered the injury while chasing the ball in the fourth quarter when he seemed to pull his calf muscle. He was seen walking off while rubbing his right calf, which suggests an injury for the versatile rookie. It remains to be seen just how severe the damage is.
•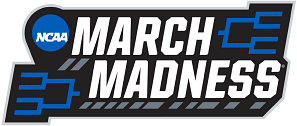 " class="promoted-img" loading="lazy" width="1440″ height="220″ alt="nfl-wordle-promotional-banner" />
How did Brian Branch perform in his NFL debut?
Brian Branch had an NFL debut for the ages, dispelling doubts that he couldn't translate his college form to the professional level. Branch stamped his authority on the game with a touchdown for the Lions in the third quarter.
Like a seasoned vet, he intercepted a pass from reigning league MVP Patrick Mahomes and took it all the way to score a touchdown on his debut in the NFL.
Following his pick-six and touchdown, Branch's teammates rushed to him, sparking wild celebrations on the Gridiron. Credit should also be given to the Lions franchise as they dropped a statement of intent on their plans for the 2023 NFL season.
Not many teams can go to Arrowhead Stadium and pull off a win against the defending champions, and the Lions did just so with remarkable finesse.
Brian Branch's career timeline
Branch started his football career at Sandy Creek High School. He was an elite player back then, named the Georgia 5A Ironman of the Year in his senior year.
Following his high school career, Branch was recruited by several Division One programs. He eventually committed to play college football for Nick Saban and the Alabama Crimson Tide.
Branch participated in 12 games in his first year with the Crimson Tide. He made 27 tackles with seven passes defended and two interceptions during that period.
Branch jumped in productivity in his sophomore season, putting up a stat line of 55 tackles with five tackles, one sack, and nine passes defended. He also led the Crimson Tide to a 2021 Cotton Bowl Classic win on the back of an eight-tackle performance against the University of Cincinnati.
Branch also balled out in his junior season and was eventually drafted by the Detroit Lions in round two of the 2023 Draft.
Upon entering the NFL, the Lions' coaching staff converted him from safety to the cornerback position. This conversion led to great dividends in week one, as Branch intercepted a pass from Patrick Mahomes intended for Kadarius Toney and returned it 50 yards for his first NFL touchdown.