Infamous MLB star Jose Canseco was always in the news back in the day. A majority of his career was marred by controversies, with PEDs being the highlight!
In an exclusive interview with Martin Bashir co-anchor of ABC News, Canseco surprisingly openly admitted that using steroids was probably not the best idea when asked whether his mother would be proud to know her son achieved success by using steroids.
"I don't know. … I had the best intentions but didn't take the best route. Sometimes I think about it. So that's a tough question. I don't know. And that's where I got caught up in. Now, would I ever use steroids again, knowing that all this has happened, probably not." – Jose Canseco told Martin Bashin of ABC News.
•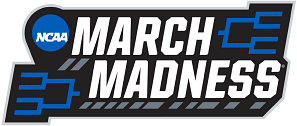 Canseco even went on to conclude his statement by stating that while he used the steroids, he'd never actually endorse it to young kids, who are up and coming in the game. It was not a shortcut worth taking according to him!
"Would I advise if I had a son, to use steroids, no. Would I advise kids to use steroids, no. But that's just the way my life turned out." – Jose Canseco concluded.
Canseco famously opened up to using anabolic steroids in his tell-all book, Juiced: Wild Times, Rampant 'Roids, Smash Hits & How Baseball Got Big in 2005. He also included Jorge Delgado, Damaso Moreno, and Manuel Collado, as his accomplices in the events.
Jose Canseco was a great player's PED aside
Despite performance enhancements tainting his reputation, Jose Canseco was truly a spectacle to behold during his 17-year Major League Baseball career. He had astonishing stats including 462 home runs and 1407 RBIs over the course of his career and his physical dominance in the league was exceptional.
"Feels like just yesterday" – Jose Canseco, Instagram.
However, Canseco helped pull the curtain back on fellow PED users. His admission was a surprise, but who knows, had he not made the mistake of doing it himself, he might just have seen himself in the MLB Hall of Fame.
Edited by Nikhil Mahajan Madhavan