The long wait is over as UCF is set to become a Big 12 school. It's joining the conference with other three institutions: BYU, Cincinnati and Houston. This is the culmination of a realignment move that started with the departure of Oklahoma and Texas from the Big 12.
In a move to balance up its lost heavyweights, the conference invited UCF and three other institutions to join its ranks. UCF, Cincinnati and Houston reached an agreement with the American Athletic Conference to phase out of the conference by July 2023.
Along with the other new members, UCF will be appearing in the Big 12 Media Days 2023 as first-timers. Coach Gus Malzahn will be at the event, accompanied by five players: Javon Baker, Ricky Barber, John Rhys Plumlee, Josh Celiscar and Lokahi Pauole.
•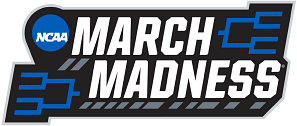 UCF's Big 12 schedule
The Knights will play Big 12 opponents during the regular season for the first time this season. Their first conference matchup will be against Kansas State on Sept. 23. Facing the current champions of the conference is a befitting way to welcome the Knights into competitive Big 12 football.
The immediate task before the team will be to prove itself worthy of its place in the conference. In Kansas State, it faces the best that the Big 12 has to offer.
Beyond that, the Knights will host Baylor on Sept. 30. Playing in front of their home fans will afford them an advantage they'll miss against Kansas State.
They will be on the road for their next two games: a trip to Kansas and another to face future Southeastern Conference member Oklahoma. The games are scheduled for Oct. 7 and 21. For the rest of the regular season, they will alternate between home and away games.
Against West Virginia on Oct. 28, they will be home. They'll then travel to face Cincinnati on Nov. 4, returning home to face Oklahoma State on Nov. 11. Their next game will see them taking on Texas Tech away on Nov. 18. They'll return home to close their regular season against fellow new school Houston on Nov. 25.
Edited by Joseph Schiefelbein